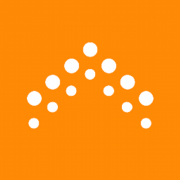 I am nearing my 6-month anniversary of making a weight loss bet with HealthyWage (3 months left) and DietBet (less than a week left). My aversion to losing money has really helped me remain focused on my goals, so I have a newfound respect for this niche inspired by behavioral economics. I'm also looking forward to spending my winnings! 😉
The Pact app (Free: Android, iOS) is another way that you can use money to motivate your health-related goals. (Formerly known as GymPact.) While the betting websites above track weight loss, this one has three different goals that you can choose:
Gym workouts. You make a commitment to "work out" at a set frequency per week. Any gym workout, run, or bike ride over 30 minutes counts, as does walking 10,000 steps in day. Only one workout per day counts, and the app will use GPS or built-in motion sensors to track your progress. You can also link up a Fitbit or Jawbone.
Food diary logging. You make a commitment to log your daily food intake a certain number of times per week. A complete daily food log with at least 1,200 calories and 3 recorded meals will count as a completed day. In partnership with MyFitnessPal.
Eat more veggies. You make a commitment to track and eat a certain number of servings of fruits and vegetables per week. This is tracked by uploading pictures taken by your smartphone and verified by other Pact users.
Some screenshots:
For each item that you miss, like a missed workout, you agree to a set penalty like $10. Upon starting a pact, you must provide a payment source of either a credit card or PayPal. If you complete the pact, then you will actually earn a small profit from the money taken from other users. The numbers will vary, but the reports I have found indicate that it has worked out to between 15 cents to at most $1 for each completed task, usually more towards the lower end. Pact gets their cut of the broken commitment penalties first, as that is how they make money.
In order to understand how or why such money-based incentives work, read this article from The Atlantic which summarizes recent academic research in behavioral economics:
Cash is a strong incentive, but the motivation goes away soon after the money does. That's where those commitment contracts come in. At the end of the month-long incentive program, Royer and her team approached some of the employees with a proposal: They would hold onto your money if you committed to going to the gym once every two weeks, over a period of two months. If you met that goal, they'd give you your money back; if you didn't, they'd give it away to charity. Not everyone the researchers approached signed on, but the ones who did—women and overweight people were the groups most likely to opt in—went 25 percent more often than those who didn't.

[…] But it was the after-effects of the contracts—the behavioral changes that had been cemented long after the agreements expired—that most thrilled the researchers. Even two to three years after the study, those who participated in the month-long incentive program and then signed a two-month contract went to the gym at a rate that was 20 percent higher than those who weren't entered into any program. Twenty percent may not seem like a lot, but it's a remarkable uptick for an experimental program to maintain long after its conclusion.
Despite the hype about "getting paid to work out" or "cash rewards for health living", this app is mostly about the human tendency of loss aversion. Losing $5 or $10 for every time you slack off and skip the gym is going to hurt a lot more than getting 50 cents if you do go. But based on my own experiences, such motivation can definitely work if you make the commitment.
I personally like this app because I don't think I can lose another 10% of my current weight, but I can keep eating a steady stream of fruits and vegetables. I just have to consider whether I will actually remember to check-in several times a week, even if I actually do the healthy activity. Otherwise, I'll just be losing money due to another human tendency: procrastination!