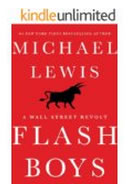 Amazon has just announced Amazon Unlimited, an eBook and audiobook subscription service that costs $9.99 a month (30-day free trial) and not included in Amazon Prime. They claim over 600,000 titles in their library, although that number is padded by a lot of little-known self-published eBooks. "Thousands" of those books come with free audiobook versions. You can read unlimited books (max 10 out at once) and on any Kindle app (Windows, Mac, web browser, iPhone/iPad, Android, etc).
It's a library card with 24/7 instant availability, but how well-stocked is this virtual library?
My personal reading habits include mainly business, personal improvement, and finance books. I compiled a list of notable books that I have read or want to read first, and then checked if Amazon Unlimited had it. I'm also including the findings from my Oyster review (a competing eBook app) for comparison purposes.

* Oyster catalog checked June 2014 and Amazon Unlimited checked July 2014.
Recap
In the "major publisher, popular, well-reviewed" category, Oyster wins hands-down. AmazonUnlimited reportedly does not have any of the major "Big 5" publishers (they are not BFFs right now). In the "recent business bestseller" category, neither is great but Amazon actually has a slightly better showing. Many of Michael Lewis's other books are also on AmazonUnlimited (The Big Short, Liar's Poker, The Blind Side). In the "niche DIY early retirement personal finance nerd" category, again neither does great although Oyster technically wins by a nose.
Bottom line: Amazon Unlimited has a relatively limited catalog for personal finance enthusiasts.
Keep in mind that the Amazon Kindle Owner's Lending Library still exists (at least for now) and boasts 500,000+ titles (again padded by self-published eBooks). The Kindle Lending Library is free if you already have both a Kindle (any model) and an Amazon Prime subscription. You can only read on a Kindle device though, and you only get one title per month.
There are some promising titles available if you dig around, for example I noticed that William Bernstein's "Investing for Adults" series of books (The Ages of the Investor, Skating Where the Puck Was, Deep Risk, and Rational Expectations so far) are all available with both Kindle Unlimited and Kindle Lending Library.
Personally, I might sign-up for the free trial and read whatever books I can during that window and maybe it'll spill over for a month (though you can cancel now and still enjoy you free month without worry of auto-bill), but I can't see myself paying $120 a year for a limited selection of books (that interest me) that I can't keep forever.