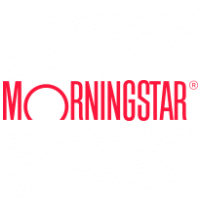 Updated 2019. Let's say you are a DIY investor and doing some research on some mutual funds. You decide to learn more about the Vanguard Intermediate-Term Tax-Exempt Fund. You pull up the Morningstar quote pages (ticker VWITX and VWIUX) and find some useful numbers, plus an analyst report hidden to the public as a "premium" feature.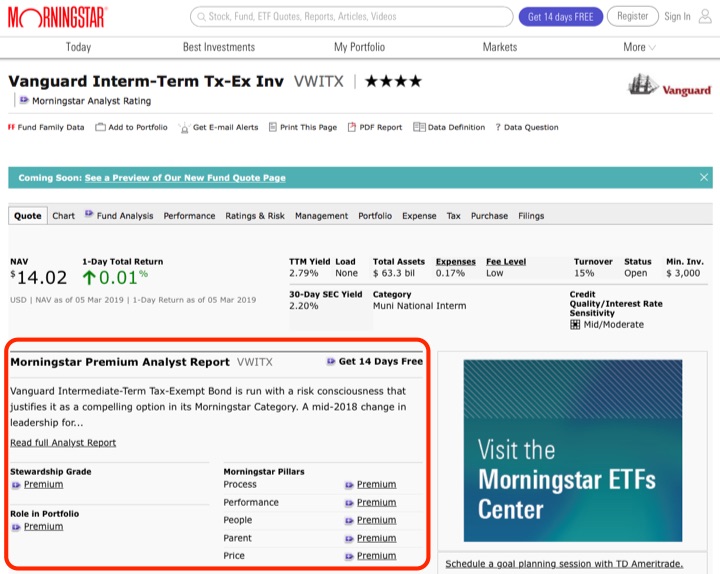 You see a 14-day free trial and after some more clicking around, you discover that a premium membership to Morningstar costs $199 a year or $24 a month.

Now, I'd like to read the rest of that analyst report, but I'm not sure if it is worth the fee. Well, you may already have access to those analyst reports through your payment of local and state taxes. Yup, the good ole' public library!
Many public libraries have a subscription to what is called the Morningstar Investment Research Center database. Most offer instant, online access via your library card number and PIN. You should look under the "Databases" or "Resources" section. Some only have a limited amount of offsite licenses, so you'll have to either ask for a password or you'll have to read them in a branch. Here's a screenshot of my free report accessed from the comfort of my home, with all the good stuff blurred out of course: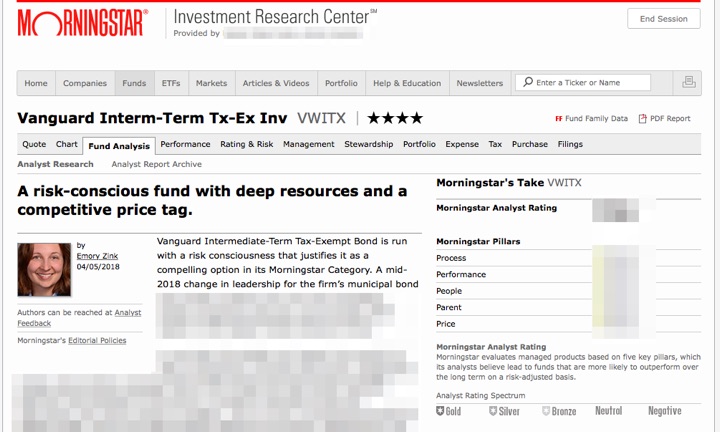 I was also able to access their analyst reports for stocks, mutual funds, and ETFs, as well as the premium version of tools like Portfolio X-Ray.
Now, if your local library system doesn't provide this access, you can also look at state libraries, university libraries, or other libraries in the region for which you are eligible. Finally, there are some public libraries that offer library cards to non-residents for an annual fee. For example, the Charlotte-Mecklenburg Library in North Carolina offers library cards by mail for $45 a year (Seniors 62+, $35 a year).
Non-residents of Mecklenburg County can obtain a Charlotte Mecklenburg Library card for an annual fee of $45.00. This amount is approximately equal to the annual property tax a Mecklenburg County resident pays to support the Library. A non-resident library card entitles you to the full services of the Library at all locations.
According to their website, they also offer access to the Morningstar database. $45 a year is still significantly less than $199 a year, and there are other library benefits like access to Libby/Overdrive eBooks and RB Digital magazines. However, I would call them to confirm before you plunk down $45 as the services they offer can change at any time.
That is just one example. Here are some more libraries with non-resident borrowing privileges, although I haven't checked again in 2019 as to whether they offer M* access.
Bottom line. If you want to access reports and information from the Morningstar Premium section, check your local and state libraries to see if you can access it for free with your library card. Some public libraries also offer library cards to non-residents for an annual fee. However, if you are signing up for a specific service like Morningstar, I would call them up first and confirm that they are still offering it for non-resident cardholders before you pay any fees.