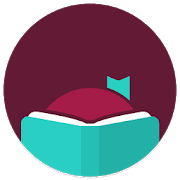 Public libraries have offered eBooks for a while, but I stopped using the service because it was too much work. There weren't that many popular titles available, and finding them was tedious with a waitlist of unknown length. When you did finally get the book, I couldn't read it on my Kindle and would have to use a clunky third-party Overdrive app. These small hurdles meant that I often wouldn't finish the book before the due date, upon which the book was unceremoniously yanked back into the cloud.
Happily, I recently discovered the Libby app by Overdrive, which has improved the overall experience dramatically. (Thanks Tom.) You can sign into multiple libraries*. The app is well designed and makes it easier to find titles, and an estimate of the waitlist time is included. Your eBook can be automatically checked out when your turn is up. In addition, there is:
Built-in eBook reader that is much improved.
Built-in Audiobook player.
If allowed, it will send the book to your Kindle device.
Basically, everything can be done within one single app.
This may just be my local library, but the selection also seems to have improved. It's not perfect as the books seem to come in clusters so it's hard to read them all in time (I wish there was a defer option to be next in line), but I like that I can at "try" many books for a few chapters and return it earlier if I don't like it. If I do like it and want a permanent copy (I still prefer to buy physical books), I can buy it on Amazon or the local bookstore.
Bottom line. If you want to try an easier way to borrow free eBooks from your local library, check out the new Libby app.
(* If you join multiple libraries you can expand your access to different ebook/audiobook titles. There are some listed that offer non-residents a library card via mail/online and only charge a nominal fee.)