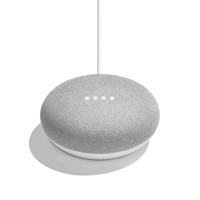 Spotify Premium paid subscribers (both new and existing) can get a free Google Mini smart speaker. New subscribers can join Individual for $9.99 a month or Family for $14.99 per month and get a free promo code. There is no minimum monthly commitment required.
Existing subscribers can register here to get their promo code for a free Google mini.
The music streaming wars continue. This comes right after the 99 cent Amazon Echo Dot + Music Unlimited promo.