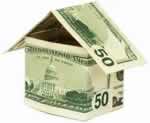 While reading back through various transcript notes from the 2015 Berkshire Hathaway Annual Meeting, I recalled the following quote from the Q&A session. A shareholder had asked why Berkshire had never borrowed money to buy stocks (i.e. leverage). Charlie Munger replied:
It's obviously true. If we'd used the leverage that some others did, Berkshire would have been much bigger … but we would have been sweating at night. And it's crazy to sweat at night.
This is an important point, as many other similar investors have used leverage to boost their returns (not always, but some with success). Buffett and Munger certainly could have justified such an action, especially given their excellent investment track record.
Munger did not make this jump, but I believe but an individual investor could also apply this quote to paying off their mortgage early. Even I enjoy discussing the details of mortgage payoff vs. retirement savings, and acknowledge that mortgage interest rates are low while stock returns are historically higher. Why use your money to pay off your mortgage when you could invest in stocks instead?
The problem is that if you are putting off paying off your mortgage just so you can invest in stocks, you are using leverage! That is, you are taking borrowed money and then putting it at risk. That may increase your overall returns, but it will also increase your exposure to bad outcomes. For most people – not everyone, but most – paying off your mortgage debt will help you sleep better at night. Based on his biography, Warren Buffett himself bought a house in cash when he got married. Even though he was confident he would have made more money by putting those funds toward his investment partnership, he chose not to have a mortgage.
In addition, many financial advisors are incentivized to maximize the amount of your money that they manage, as they can't earn any fees off your home equity. Wes Moss, a fee-only advisor and Money Matters radio show host, ignores that and gives blunt advice in his book You Can Retire Sooner Than You Think:
Sooner or later, every homeowner asks the simple question, "Should I pay off my mortgage?" and immediately gets bombarded with a variety of complicated, hedged responses. Here is the simplest possible answer: Yes. If you are anywhere near retirement and can afford to pay off your mortgage, you should.
I view this as an example of how real-world, experience-based advice can differ from theoretical, academic-based advice. Humans are not perfectly rational. I have never regretted paying off my mortgage early, although I do agree with the qualification that mortgage payoff should roughly coincide with retirement date.
* Of course, Warren Buffett quickly added: "…over financial things." Ba-dum-bum-ching!