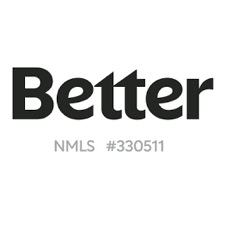 Better is an online mortgage lender that promises a fast pre-approval process, no application fees, origination fees, and faster closing. Right now, American Express cardholders have a special offer with a $2,000 statement credit (conforming) or $6,000 (jumbo) when you use their link. Thanks for reader Brad for the tip.
Get an American Express Statement credit after you refinance or finance your home purchase with Better Mortgage. $2,000 for conforming or $6,000 for jumbo mortgages. Lock your rate by 9/13/22 and close by 12/17/22 to qualify for the statement credit — for eligible Card Members only
Better also has a $100 Better Price Guarantee (not restricted to AmEx cardholders):
We'll match any valid competitor's offer, and credit you an extra $100. If we can't, the $100 is yours to keep.

If you think another lender has a more competitive price, just send us their loan estimate within one business day from the date it was issued. We'll either do better by at least $100, or send that $100 to you; you win either way.
There are various mortgage "closing credit" offers out there, but keep in mind that the most important thing is your total cost, a combination of total closing costs and ongoing monthly payment. The easiest way to compare is to go far enough to receive a Loan Estimate from a variety of sources. (You'll also need a loan estimate for the Better rate guarantee.) Beyond the major comparison websites, you may still benefit from a local human broker or directly checking with credit unions including Pentagon Federal and Navy Federal (if eligible).
If you can get Better to match or beat the best rate/cost combination, then this $2,000/$6,000 would be gravy on top! Here are some customer reviews of Better.