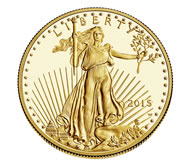 (Updated: The commission has increased to $145.05, a $60 increase from the initial offer.)
Another new coin deal August 3rd, 2021. PFS Buyers Club has another coin deal on two limited edition Morgan Silver Dollars. See details below.
Background (skip if already familiar). The US Mint regularly releases limited-edition coins to collectors. The coin sets are often limited by household, but end up worth more than the initial cost. PFS Buyers Club is a website broker that recruits regular folks to buy their allotted coin set with a set markup amount, with the agreement that they will sell it directly to PFS Buyers Club. For example, you might pay $300 for a coin and they'll agree to pay you $350 for it (including prepaid mailing label) – a fixed profit of $50.
I believe the closest analogy is to other collectibles like limited-edition Nike shoe drops. The US Mint benefits from the scarcity, and can continue to sell these collectibles at a profit far above the minting cost.
Deal details: On Tuesday, August 3rd at 12:00 pm Noon Eastern Time, there is a new fixed profit opportunity. Two limited edition Morgan Silver Dollars are being released, with each one having a purchase limit of three per household (2 coins x 3 sets of each = 6 coins max). The cost of each Silver Dollar is $85.00, times six coins plus $4.95 shipping charge, for a total of $514.95.
Total net profit opportunity of $155+. PFS will pay you a fixed commission of $85.05 now $145.05 for a full 6-coin order, on top of your cost for the set. ($660 total.) You'll also earn credit card rewards on your ~$500 purchase (worth another ~$10 here at 2% cash back), or also possibly satisfying the requirements for some $500+ value credit card bonuses. This makes the net profit at least $155.
I have had reports of the Fidelity 2% back card not awarding points on US Mint purchases. I have used a BofA card (earning an effective 2.6% back with Preferred Rewards) without issue. AmEx says they don't award points for bullion and precious metal, but in my experience US Mint purchases are not coded as bullion or precious metal. You may still choose to avoid them to be safe.
Note that the eventual value of the set may exceed that elsewhere – you may be able to get more on eBay, for example – but if you want to make that bet, don't promise to sell to PFS Buyers Club. Just buy it on your own and try to sell it yourself. Keep in mind that eBay seller fees can be quite high, you run the risk of the buyer claiming you sent them a box of pennies, and you'll be responsible for other costs like the proper shipping with adequate insurance. The PFS Buyers Club price includes a free prepaid mailing label (including insurance) and they will pay you via eCheck (no fees), paper check, or PayPal.
Here are the two coins: Morgan 2021 Silver Dollar w/ D Mark and Morgan 2021 Silver Dollar w/ S Mark. In May, they offered the Morgan coins with the O and CC Mint marks.
Note: This coin is not expected to ship until October, but they also won't charge your card until October. But be around that you'll need to be around to receive the package and then drop it off at FedEx.
My past experience. I used PFS back in March for the first time, and everything went smoothly and I was paid my money in full without issue. The amount of communication was great and better than expected; I was kept up-to-date every step of the way. The total time commitment was about 30 minutes for $400+ profit, including the stop at the Fedex store to drop off the box with prepaid label. The eCheck option worked great – I printed the check out at home and deposited immediately via mobile app. PFS has a very solid reputation online, and I referred several blog readers last time and did not receive a single complaint. The primary issue is that the coins usually sell out quick, so you have to be fast.
If you want to jump on this, you can sign up to join PFS Buyers Club here. Sometimes these deals fill up, so I would sign-up and opt-in sooner rather than later. You can still opt out of the deal until an hour prior to the coins going on sale. PFS will provide *very* detailed instructions. Read them ahead of time, and follow them carefully to help you buy the coin before it sells out. If you use that link as a first-time buyer, I will receive a referral fee the first time you successfully sell your coin for a profit. Thanks for those that use it, and for those that already used it in the past. I will be opting in myself as well.