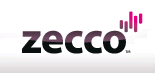 Zecco Trading announced on Friday via e-mail that they will be raising the minimum requirements to receive free trades on their accounts starting next month. Thanks to everyone who also alerted me.
Dear Zecco Trading client,

I'm writing to tell you that as of March 1st, 2009, we're increasing the minimum level of assets needed to earn 10 free trades per month to $25,000. We're also adding a new way to get free trades: customers who make at least 25 total trades per month will also qualify for 10 free stock trades per month.
Bummer! The change is blamed on current economic conditions, which is understandable, but also I fear for their community model. Their vibe up until now has seemed to include a lot of younger investors who are just starting out. $25,000 is a pretty high hurdle.
The upside is that since their last fee schedule change, their customer service and website has indeed improved over time. I just feel like they are split between customers like me who just want a bare-bones free system, and those who want "the kitchen sink" and free trades. I guess the latter isn't realistic.
So now what?
Exploring Staying With Zecco
Small balances. If you trade less than 25 times per month, you pay $4.50 per trade. Still small, but not free. 🙁 If you make 25 trades per month at $4.50, but get 10 of them free, that works out to an average of $2.70 per trades. This isn't the worse deal out there, but at this price point there are closer competitors now (see below).
Move assets over. The $25,000 applies to net assets. So if you have $25,000 in ETFs or other stocks in another brokerage that are idle, you could move it over and just leave it at Zecco to qualify for the free trades. One possible idea is to invest in a short-term bond ETF like PVI to maintain the minimum.
Exit Plan Options
Liquidate and close out your zero balance account. To avoid the $50 ACAT transfer-out fee for moving your entire Zecco portfolio somewhere else, you can sell all your positions, transfer out the cash, and then have them close the account. During February you'll still get 10 free trades if you reach a $2,500 net asset balance anytime during the month. You may have to worry about realized tax gains and/or losses with this method.
Transfer to another brokerage with fee rebates. Several other brokers offer a rebate of the ACAT transfer fee if you move enough assets to their brokerage. Unfortunately, most brokers that I have found set the minimum transfer amount to be of $25,000 in assets (FirsTrade, SogoTrade, Scottrade).
However, TradeKing brokerage will credit your transfer fees if you move just $2,500+ over to them. They offer $4.95 trades with no minimum balance requirement. For more details, see my TradeKing review here.
TradeKing will credit your account transfer fees up to $150 charged by another brokerage firm when completing an account transfer for $2,500 or more. Offer applies to new non retirement accounts funding for the first time.
Other Deep Discount Alternatives
Here are some more brokers with rock-bottom commissions. Rates are for non-IRA accounts.
Wellstrade, the brokerage arm of Wells Fargo, offers 100 free trades per year if you have a net asset balance of $25,000. However, you'll have to open up a PMA checking account and keep some activity going in their every month or so. If you don't, they'll close the checking account and you'll lose the 100 free trades.
Just2Trade offers $2.50 trades with a $2,500 minimum account balance. It is targeted at "experienced investors". To get approved for an account, you need to state that you have 2+ years of investing experience and know how to use margin, amongst other things. Electronic statements are free, paper ones are $5 per month.
SogoTrade has $3 trades with a $500 minimum. Electronic statements are free, paper ones are $5 per month.
Of course, low commissions shouldn't be the only consideration for a brokerage firm, it just depends on what you are looking for. I may need to move my "fun money" account elsewhere now.