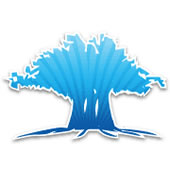 Ready for another start-up? WiseBanyan wants to offer free online investment advisory services. That's right, they will take your money, help you buy a portfolio of ETFs, manage dividends, rebalance, all that for free with no minimum balance (you'll still pay the underlying ETF expense ratios). Sounds like Betterment minus their fees. WiseBanyan CEO Herbert Moore outlined his vision for the future in the Medium article You Will Be Investing For Free In 5 Years. Here's my take:
Fund management fees are going to zero. The Vanguard Stock Market ETF (VTI) already holds over a basket of over 3,600 stocks and charges just 0.05%, or $5 a year for each $10,000 invested. Supposedly with short-term securities lending, ETF expense ratios could be zero or even negative (investors get paid).
Securities lending is complex, but for ETF sponsors it means being able to lend out the underlying securities of the ETF for a fee — iShares has a good description of it here. In fact, iShares is already able to offset much of its management fee with securities lending revenues?—?for example, iShares Small Cap US Equity ETF IWM has an expense ratio of 0.20% but earned 0.20% in securities lending in 2013, meaning that the effective fee was zero.

Vanguard's head of retail Investments, Nick Blake, has also weighed in on this, saying that "In theory, we could pay investors to invest in us [as] stock lending can [create] a negative TER [total expense ratio] …There will always be a fixed cost in there, but if volume is big, the total expense ratio can come right down."
Stock and ETF trading commissions are going to zero. Zecco offered a bunch of free trades several years ago before the financial crisis, but ended up back at $4.95 a trade. But sometime this year Robinhood.io is supposed to start up a lean online brokerage offering free trades. I agree that the marginal cost of a trade may be zero, but you have to first overcome sizeable fixed costs. This is why even super-lean brokers for active traders like Interactive Brokers still charge a base minimum of $20 month.
Management fees for a portfolio of stocks and ETFs… are going to zero. Surprise! This is where Wisebanyan comes in. They want to extend the online investment advisory business and use automation to make it free as well. It appears they will be using the "freemium" model where you can pay extra for added features:
WiseBanyan plans to introduce paid investing and client services to complement our free managed portfolios. Two examples include tax-loss harvesting and a product we're tentatively calling "financial concierge."
I'm always skeptical when something that requires a certain level of customer service tries to be completely free. Of course, I still signed up on their early access waitlist (use my link and supposedly I'll move up in line just like with Robinhood). Is it really just a race to the bottom? Gotta remember to check back in 5 years.