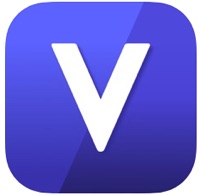 Improved $50 refer-a-friend offer. The Voyager app offers trading of various cryptocurrencies including bitcoin (BTC) and Ethereum (ETH). They also currently pay 3.25% APY on up to 0.25 BTC and 9% APY on USDC balances up to $25,000 for those that have done their due diligence on asset-backed stablecoins. It is now live in 49 out of 50 states (all but New York).
Refer-a-Friend bonus. They have recently improved their refer-a-friend program to $50 in free Bitcoin for new users (formerly $25) after they open an account and trade $100 minimum. The referrer gets $50 in VGX token (formerly $25). You can easily just perform a quick buy-and-sell transaction to satisfy the requirements, and transfer dollars back into your bank account if you wish. Quickly link your existing bank account for deposits and withdrawals using the Plaid service.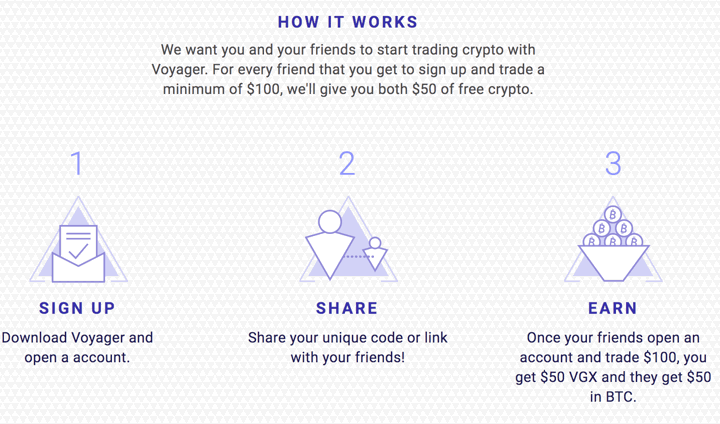 Here is my $25 BTC referral link (open via smartphone), although it just redirects to the App Store. Thanks if you use it! In order to ensure you are credited properly, be sure to enter my referral promo code JONA3F in the "Reward Code" area during the account sign-up process, fund your account, and trade $100 of BTC. You should then see $50 of BTC deposited in your account within 72 hours as a referral bonus. You can also then start referring others for more bonuses. Contact rewards@investvoyager.com if you need support. Here's a screenshot from my account showing the former $25 BTC bonuses: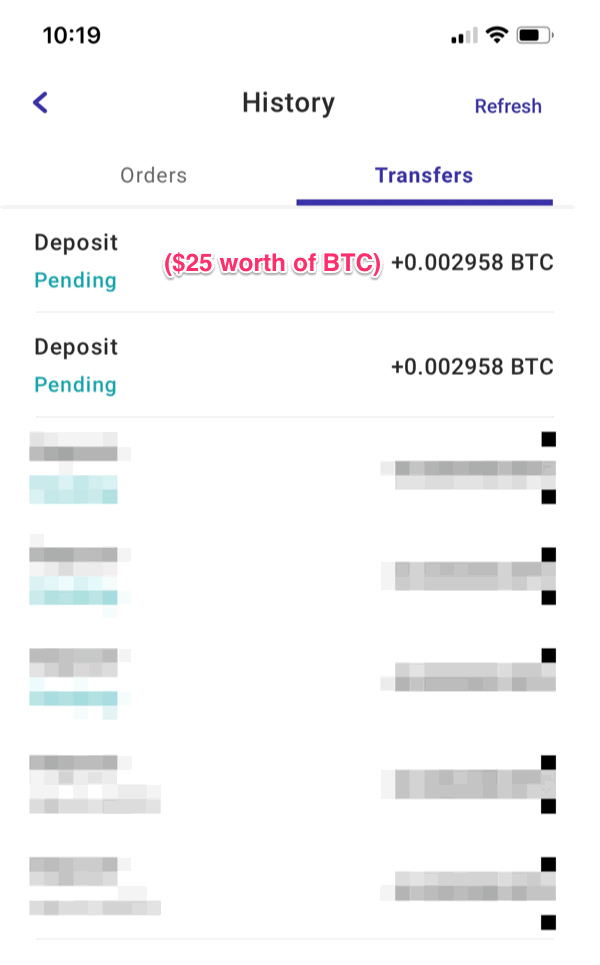 Voyager's CEO is Stephen Ehrlich, the former CEO and founder of Lightspeed Financial (spun off by E*Trade). Oscar Salazar, Uber co-founder and former Chief Technical Officer. Philip Eytan, an early Uber investor. Here is a Fortune magazine profile. Voyager is listed on the Canadian Securities Exchange (CSE) and owns a FINRA broker-dealer license.