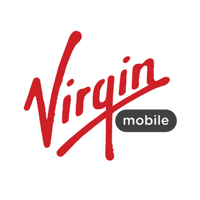 Virgin Mobile has extended their promotion offering a full year of unlimited service for $1 for new customers who buy an iPhone and transfer their number, as well as current Virgin Mobile customers who upgrade to an iPhone. Auto-pay required. It has officially been extended through 8/31/17.
Virgin Mobile USA is a wholly owned subsidiary of Sprint and is thus on the Sprint network. Unlimited talk, text, and data with de-prioritization after 23 GB each month. Although taxes are technically not included, people report being charged only 8 cents per month, so apparently it's not a concern. After the first year, the unlimited plan costs $50 a month including all taxes as this is a prepaid service.
The cost of the newest iPhones from Virgin Mobile is comparable to buying direct from Apple. For example, iPhone 7 32GB version is $649. However, there are discounts for older models: iPhone 6 32GB is $320. iPhone SE 32GB is $280.
Compare this offer with the Sprint Free Year of Unlimited offer. For the Sprint offer, you must bring your own eligible device and qualify via a hard credit check. If you don't want an iPhone, you could buy a New Unlocked Moto E4 for $99 from Amazon. For this Virgin Mobile offer, you must buy a new iPhone for at least $280 but there is no credit check. Sprint includes mobile hotspot tethering, while Virgin charges an extra $10 a month.
Per this press release, Virgin will also throw in the following perks:
A round-trip companion ticket to the United Kingdom on Virgin Atlantic
One night's stay at Virgin Hotels
$170 savings on an introductory offer to Virgin Wines club
Up to 20% off flights on Virgin America
20% off on the Virgin Sport San Francisco Festival of Fitness (Oct. 13-15)
If you wanted to buy an iPhone anyway (a new model is coming out soon) and are okay with the Sprint network, this can work out to a good deal. You could get a new iPhone 6 (which is still perfectly useable in my opinion) and a year of Unlimited talk/text/data service for $321. After the first year, you'll still have the iPhone 6 which you can use on another network.