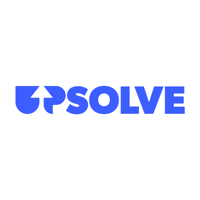 Upsolve is a nonprofit 501(c)(3) organization that helps anyone file for bankruptcy on their own behalf. They are not a legal service, but more of a free self-service software tool and step-by-step guide. Essentially "TurboTax for Bankruptcy", given that both are overly complex (although TurboTax is definitely for-profit while Upsolve never asks for payment). Users can also interact with each other on a Facebook group, although no lawyers are involved. Found via Time's Best Inventions of 2020.
Upsolve focuses on Chapter 7 bankruptcies, which are generally involve less-complex situations and households with below-median incomes. Chapter 7 can generally discharge unsecured debts, including credit card debt and medical bills. According various sources, the average cost to pay an attorney for file Chapter 7 is about $1,500. Now, that might be worth it if you have a more complex situation (and the ability to pay), but perhaps those with a simple situation might want to take a shot at representing themselves.
In 2019, Upsolve got 80% of their funding from government funding and charitable contributions, and 20% from accepting payments from private independent attorneys that pay to be mentioned for a free consultation if you require professional assistance. You can also support them by making a tax-deductible donation. They are very young so they are not rated by Charity Navigator or Guidestar.
I admittedly know very little about this process, but I figure it's good to spread the word about free assistance offered to those with limited resources during these difficult times.