TreasuryDirect, which allows individuals to buy securities online directly from the US Treasury, has to be the least accessible financial website in the country. It takes me about 20 minutes to log in each time! Let's look at all the hoops we get to jump through:
Account number – Of course it can't be a username you can remember like "bob222", but is more like Z-334-946-124. This makes me have to dig up my encrypted login/password file.
Password – Use your own keyboard? Nope, you must click it out on a randomized virtual keyboard. Gets around basic keyloggers, but not something that catches your screen as well. I'm actually okay with this one, but I'm glad my password isn't very long and my vision is good.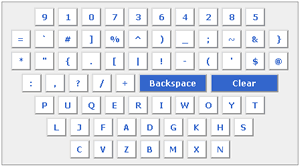 Access Card – Finally, you need to read characters off a Access Card in order to access your account. (Like a secret decoder ring!) Of course, being a physical object, I can never find it. I ended up transcribing the entire card contents onto a spreadsheet file, and shredded the card.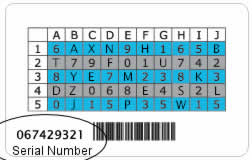 Now, finally you can buy a savings bond. Can you imagine the hassle if every financial institution were like this? I understand the need for security, but I think having a physical type of verification token should be an option for the customer, not a requirement.
Lost TreasuryDirect Access Card?
If you lost your card, you'll have to call (304) 480-7711, verify your identity, and request for a new one to be sent to your mailing address. Your old card will no longer work. In the meantime, no access. Call early and keep trying until you reach someone, because if they're busy you have to leave a message (no hold system?), and they never called me back.