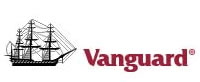 So, you've done your research, read the articles, crunched the numbers, and you want to convert your Traditional IRA held at Vanguard into a Roth IRA. But, how do you actually do it at Vanguard.com? There is no explicit "Convert" button or link to run this conversion. After some fumbling around, I managed to figure it out. But why not just share it here in mind-numbing detail and hopefully save folks some time.
You'll need to have both a Traditional and Roth IRA set up at Vanguard first (mutual fund only). If you don't have the Roth yet, click on the "Open an Account" link on the black bar on the top of every page and open an account first. Be sure to indicate that the funds you'll use to open the new account are "At Vanguard".
After you already have both a Vanguard Traditional IRA and a Vanguard Roth IRA:
Log in to your account online. Click on "My Portfolio" so that you can view all your accounts.
Under your Traditional IRA section, click on "Buy & Sell".
Next, click on "Exchange" on any of your funds.
Now, you can choose to Exchange from all your Traditional IRA funds, to funds in your Roth IRA. You may need to add a new fund.
For the exchange amount, if you are doing a complete conversion, chose All. You may be asked to verify and accept any redemption fees.
You'll also need to choose your tax withholding options. In order to maximize my balances in these tax-deferred accounts, I chose not to withhold and to pay the taxes separately myself later from a taxable account. Also, I can spread the taxes due for a 2010 conversion over two years.
At the end of the next available business day, your mutual funds will be exchanged into your Roth at their net asset values. Your Traditional IRA will still show up with zero balances, which you can hide from displaying.
Your conversion is complete! Keep your transaction confirmations for tax time.
Keep on reading below for some of the warnings and notifications that you'll encounter during the conversion process.
A conversion is a taxable event. Generally, you'll owe taxes on the amount you convert from your traditional, SEP-, or rollover IRA into a Roth IRA.

When you convert to a Roth IRA, you may elect to withhold Federal and certain state taxes. You can get the most benefit from the conversion if you don't have taxes withheld and instead pay taxes from a separate nonretirement account. Keep in mind that the money withheld for taxes isn't part of the conversion, and, if you're under age 59½, you may have to pay a 10% federal penalty tax on it. You also can't "recharacterize", or restore to a traditional IRA, the amount you withhold. If you choose not to withhold, you may need to make estimated tax payments to avoid an underpayment penalty.

We encourage you to consult a tax advisor about your individual situation. For 2010 conversions only, you have the option of postponing the tax due and paying it off over two years. If you choose this option, taxable income from the conversion gets split evenly between 2011 and 2012. Alternatively, you can choose to pay all the conversion income in 2010.
Moving money out of a retirement account is a distribution, and all or a portion of your distribution may be subject to federal or state tax. You can elect to have either no federal income taxes withheld from your Vanguard IRA® distribution or a percentage between 10 and 100. If you don't elect to have income taxes withheld from your IRA distribution, you'll remain liable for income taxes. Tax penalties may also apply if your estimated income tax payments or income tax withholdings are insufficient under federal or state rules.