Via The Reformed Broker, investment manager Research Affiliates shares how a simple, balanced 60/40 portfolio (specifically 60% S&P 500 stocks, 40% 10-Year US Treasuries) did pretty darn good in the past 100, 50, and 25 years: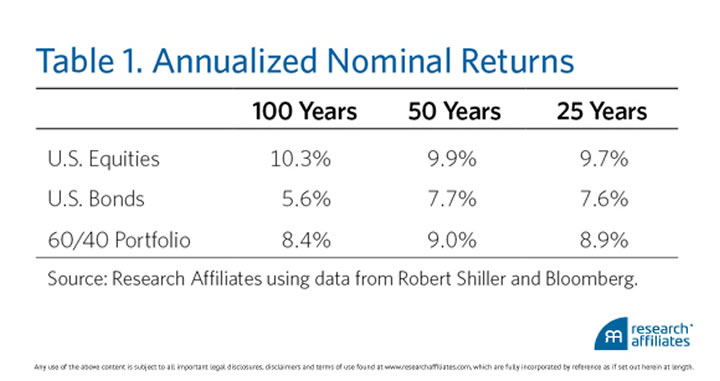 It even did well over the last 10 years, considering that "blip" we had in 2008. The 60/40 portfolio outperformed 9 of 16 core asset classes, all while maintaining lower-than-average volatility.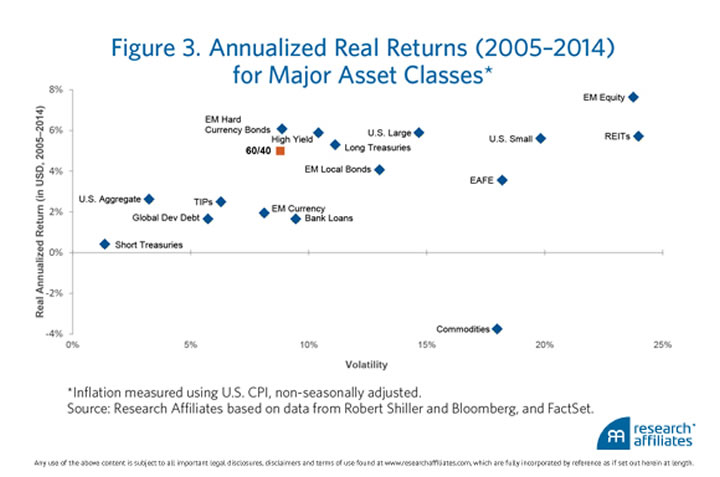 Of course, they also predict (using sound reasoning, in my opinion) that the same 60/40 portfolio will only produce a 1.2% inflation-adjusted return for the next 10 years. Still, I don't know of any better options.