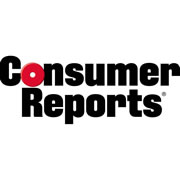 Vox has an in-depth look at Consumer Reports, including their continued efforts at staying unbiased, rigorous testing methods, and their future financial outlook.
To ensure they're getting the same thing you'd buy at a store, they buy all of these products anonymously, at full retail price. To maintain independence, they don't run any ads in their print magazine or on their website and don't even allow manufacturers to trumpet positive test results in their own ads elsewhere. For many of these products, Consumer Reports is literally the only group testing this thoroughly — and in some cases, they've noticed potentially dangerous defects and alerted manufacturers or regulators to issue recalls.
I have been a Consumer Reports subscriber on and off for years, and my parents also subscribed to it when I was a kid. I love their info when buying appliances, but when I'm not making any major purchases the unread issues tend to stack up in a big pile that whispers "I'm wasted money!". Their constant reminders to renew just serve as reminders that I am not using what I'm paying for. So I cancel. Consumer Reports must have a very frugal client base, so I bet I'm not the only one that thinks like this.
Then I read stuff like this and I want to subscribe again. That's my cycle. The print subscription is $29 a year. Adding an online access costs $20 a year, making it $49 a year. This is handy when I need car seat reviews or something specific. Getting the online access alone is $30 a year or $6.95 a month. A la carte is probably the best option for me, but as an American I love everything to be "unlimited". 🙂