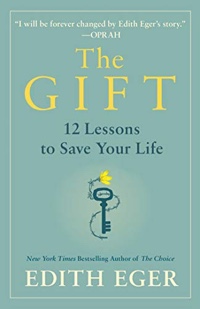 Edith Eger was only a teenager when she and her family were sent to Auschwitz. She never saw her father and mother again. While she showed amazing mental strength to survive those horrors, it took her decades more before should could fully process and heal. I've seen her book The Gift: 12 Lessons to Save Your Life on multiple reading lists, and now I understand why. She provides a new lens to view your own traumatic experiences and useful insights on how you can escape the prison of your own mind:
Eger explains that the worst prison she experienced is not the prison that Nazis put her in but the one she created for herself, the prison within her own mind. She describes the twelve most pervasive imprisoning beliefs she has known—including fear, grief, anger, secrets, stress, guilt, shame, and avoidance—and the tools she has discovered to deal with these universal challenges.
I should warn you that this book describes some very graphic traumatic events that she and her patients have experienced. It will likely trigger some emotional memories of your own personal traumas, so be prepared and choose carefully when and where you read this book. (Not a light beach read in public!)
This is not a finance book. However, money is emotional. Fear, guilt, shame, avoidance. Right now, there is a millionaire that is too afraid to spend any money. Right now, someone is buying something they can't afford to impress someone else and not seem "lesser". How many bills are sitting on a counter unopened, with the debtor just hoping that ignoring it will make it go away?
We spend money on food and shelter, but we also spend money to satisfy our emotional needs of affection and attention. Buying a house is an emotional purchase. Your job ends up being more than money for a task. In this context, here are a few selected book highlights:
We do not change until we're ready.
We do not change until we're ready. Sometimes it's a tough circumstance—perhaps a divorce, accident, illness, or death—that forces us to face up to what isn't working and try something else. Sometimes our inner pain or unfulfilled longing gets so loud and insistent that we can't ignore it another minute. But readiness doesn't come from the outside, and it can't be rushed or forced. You're ready when you're ready, when something inside shifts and you decide, Until now I did that. Now I'm going to do something else.
Always replace a dysfunctional habit with a healthy one.
Change is about interrupting the habits and patterns that no longer serve us. If you want to meaningfully alter your life, you don't simply abandon a dysfunctional habit or belief; you replace it with a healthy one. You choose what you're moving toward. You find an arrow and follow it. As you begin your journey, it's important to reflect not only on what you'd like to be free from, but on what you want to be free to do or become.
Take the risk! Why not?
I'd been teaching psychology at a high school in El Paso for a few years—and had even been awarded teacher of the year—when I decided to return to school for a master's in educational psychology. One day my clinical supervisor came to me and said, "Edie, you've got to get a doctorate." I laughed. "By the time I get a doctorate I'll be fifty," I said. "You'll be fifty anyway." Those are the smartest four words anyone ever said to me.

Honey, you're going to be fifty anyway—or thirty or sixty or ninety. So you might as well take a risk. Do something you've never done before. Change is synonymous with growth. To grow, you've got to evolve instead of revolve.
Freedom is about becoming your true self.
Finally, when you change your life, it isn't to become the new you. It's to become the real you—the one-of-a-kind diamond that will never exist again and can never be replaced. Everything that's happened to you—all the choices you've made until now, all the ways you've tried to cope—it all matters; it's all useful. You don't have to throw everything out and start from scratch. Whatever you've done, it's brought you this far, to this moment.
Much of our suffering stems from our misconception that we can't be loved and genuine—that if we are to earn others' acceptance and approval, we must deny or hide our true selves.
Survivors vs. victims.
In my experience, victims ask, "Why me?" Survivors ask, "What now?"
Suffering is universal. But victimhood is optional.
We're going to be affected by environmental and genetic factors over which we have little or no control. But we each get to choose whether or not we stay a victim. We don't get to choose what happens to us, but we do get to choose how we respond to our experience.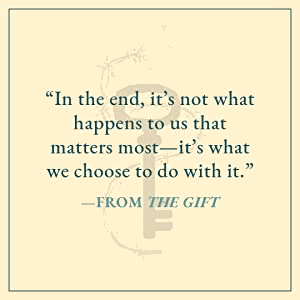 I've skipped many more highlights for dealing with more personal issues. This a great book on helping you deal with your own mind prisons. It was hard to ask myself all these questions, and I didn't always like the answers, but it definitely taught me some things about myself and my framing of past issues.