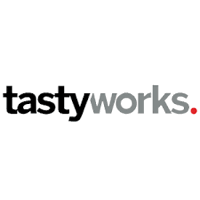 Free stock shares are the trendy bonus nowadays – WeBull, SoFi, Robinhood, Public, and more – but how about 100 free shares? Tastyworks wants your attention by offering 100 free shares of a randomly-picked stock valued between $1 and $6 per share. That means the total value will be between $100 and $600, with an average total value of $200-$220. Offer now extended until 6/30/2020. Details below.
The odds of specific stock allocation is implemented as follows: there is a 70% chance of receiving Stock priced under $2.00 per share, and a 30% chance of receiving Stock priced over $2.00 per share. The value of Stock received will average $200-$220 USD based on the price of shares at which the Stock is purchased by tastyworks.
Tastyworks is a discount brokerage targeted at active options traders. They offer $0 comission stock trades and options commissions at $1 to open and $0 to close. That means a open/close roundtrip on options costs $1.00. TD Ameritrade, Schwab, Fidelity, and E-Trade all charge $0.65 per contract, which is $1.30 for open/close roundtrip. Thus, Tastyworks is 30% cheaper than the big brokers for options trading while also having the full fancy options interface.
For this promotion, you have to fund a new account with at least $2,000. You get the 100 bonus shares after a week, but you have to keep your $2,000 plus the value of the bonus shares for at least 3 months (otherwise they yank it back). See quoted fine print below:
The funds deposited to Qualified Customer's account, plus the initial value of the Stock received (less any losses on the Stock) are required to remain in Qualified Customer's account for a minimum of three months starting the day shares deposited into account, subject to extension from date of entry, before withdrawal in order for Qualified Customer to receive the value of the Stock ("Three Month Period.") The value of stock Qualified Customer receives will be credited to their account upon deposit, but will be debited out of Qualified Customer's account if the Three Month Period requirement is not met, and will not count toward Qualified Customer's buying power until the end of the Three Month Period. Qualified Customers can sell their Stock once deposited into their account, but the proceeds will be subject to the foregoing Three Month Period requirement.
All that fine print aside, a $200 average payout on a $2,000 deposit with a minimum 3 month holding period is a good ratio. Just don't go nuts with the options trading!