Like most articles you've seen about about the recent market gyrations, I think people with long-term investments should act like it and not do anything special. But really, the past several days was nothing compared to real fear and uncertainty. In early 2009, a phrase I heard often was "I'm just going to take some money off the table until things calm down. Why risk it?"
Well, here's a chart from FiveThirtyEight.com comparing the results of a "cautious, play-it-safe" investor and the "do-nothing" investor: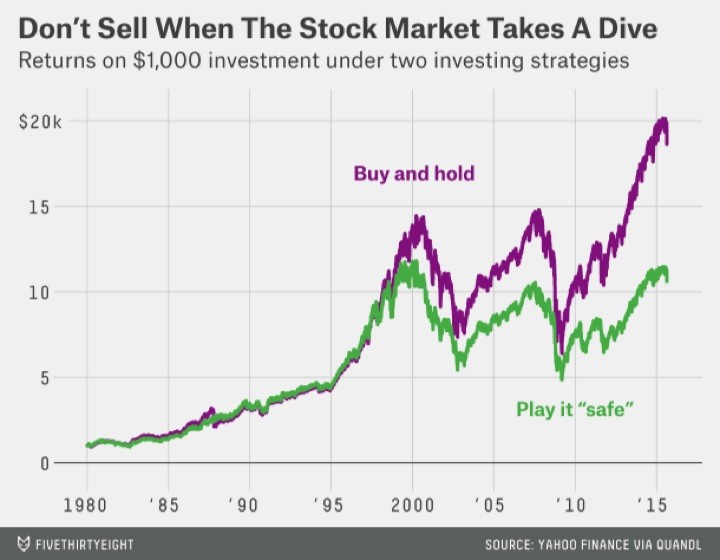 Imagine two people who each invested $1,000 in the S&P 500 at the beginning of 1980. The first one buys once and never sells. The second one is slightly more cautious: He sells any time the market loses 5 percent in a week, and buys back in once it rebounds 3 percent from wherever it bottoms out. At the end of last week, the first investor's holdings would be worth $18,635. The second investor would have just $10,613.
Remember, the only two possibilities for the stock market are all-time high or a drawdown. The highs you don't really feel. The drawdowns are quite painful. Here's a nice chart from Doug Short illustrating the drawdowns since 2009. Lots of painful drawdowns, but during that time the market is up over 200%.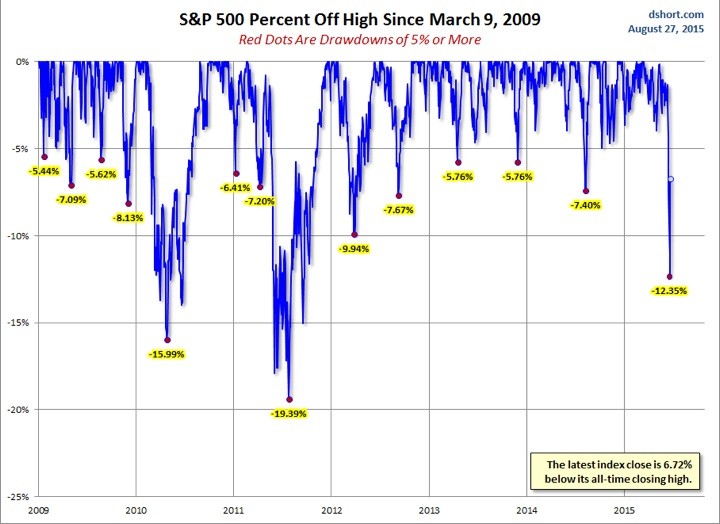 This is also why financial advisors tell you to create an investment policy statement. That's where you write down ahead of time "If the markets drop 10% in a week or two, I will do [action or lack of action] because [reason]." Then when the drop actually happens, you break out that piece of paper to remind yourself what the calm, rational version of yourself would have done.