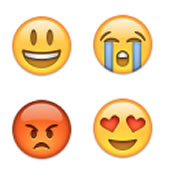 Quick question – What was the highest value ever for your investment portfolio? Now, what was the value exactly a year before that? You probably know the answer to the first question, but not the second, even though both have little to do with your final portfolio value.
I am currently reading the e-book Global Asset Allocation by Meb Faber and he had a good observation that I don't recall ever expressed in this specific manner (emphasis mine):
It is a sad fact that as an investor, you are either at an all-time high with your portfolio or in a drawdown – there is no middle ground – and the largest absolute drawdown will always be in your future as the number can only grow larger.
We tend to carry the highest value of our portfolio around in our heads because of the powerful cognitive bias of anchoring. Let's say that 10 years ago you started with $20,000 and today with your contributions and investment growth your total is $100,000. If next year your portfolio experiences a drawdown to $80,000, you'll probably identify your portfolio as being 20% down from $100,000, as opposed to a 400% increase from $20,000. $100,000 is "what you had" and you will forever be anchored to that number, even if for it only lasted just for a day.
That is, until you reach another all-time high (yes! $105,000) and that will be your new anchor. (This applies to individual holdings as well – I've found this especially pervasive when using brokerage smartphone apps that allow me to frequently check in with just a tap.)
If your portfolio is anything like mine, it has been repeatedly been hitting all-time highs for a year or two. The problem is, sooner or later, there is a 100% chance I'll be stuck in a prolonged drawdown phase. I will think about my high-water value every time I check my statements (which is why perhaps it is better not to check your investment value much more than once a year). I will question my existing asset allocation and how to invest my new money.
Now add in loss aversion – the other finding from behavioral economics that people feel the pain of losses much more severely than the pleasure of gains (studies suggest we hate losses roughly twice as much as gains).
That means drawdowns are always lurking around the corner, and we hate them twice as much as any investment gain. It's no wonder that investors are often their own worst enemies by not sticking to their investment plans.