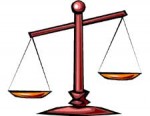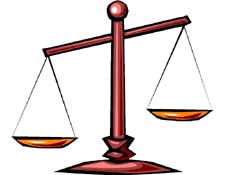 Here's another data point on the debate on how often to rebalance your portfolio to your target asset allocation. Econompic Data writes about rebalancing a portfolio back to 60% S&P 500 / 40% Barclays Aggregate Bond index from 1976-2014 and finds that rebalancing every 3 years actually produced slightly better average annual returns that rebalancing monthly (via Abnormal Returns):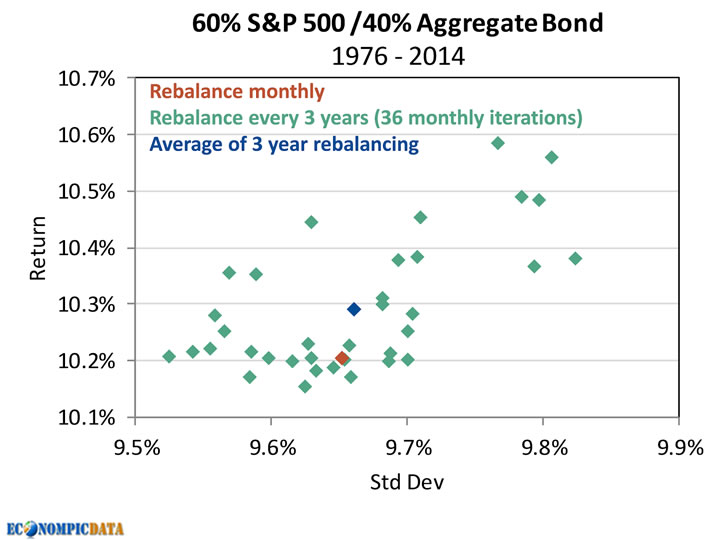 Momentum is cited as a potential reason why this works. Looks good at a glance, but look at that y-axis. We are comparing 10.3% and 10.2%. Is that really significant?
I would point out that in a previous Vanguard research article, a similar backtest was done on a 60/40 Broad US Stock/Broad US Bond portfolio rebalanced across various thresholds from 1926-2009. Their conclusion (emphasis mine):
We found that no one approach produced significantly superior results over another. However, all strategies resulted in more favorable risk-adjusted portfolio returns when compared with returns for portfolios that were never rebalanced.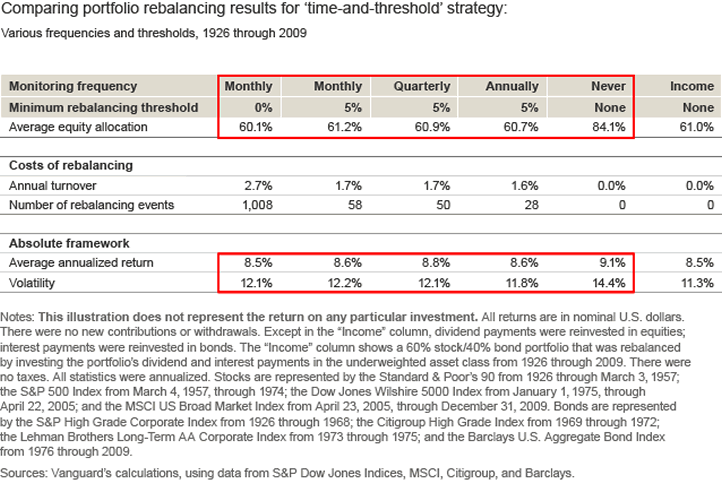 From a 2008 paper from Dimensional Fund Advisors:
Aside from avoiding excessive trading, there are no optimal rebalancing rules that will yield the highest returns on all portfolios and in every period.
From advisor and author William Bernstein:
The returns differences among various rebalancing strategies are quite small in the long run.
Instead of there being a benefit to rebalancing less often, it may just be safer that the frequency doesn't matter. On the other hand, given the potential cost of rebalancing from taxes, commissions, and bid/ask spreads perhaps lowering the frequency doesn't hurt.
I think the most important thing to note is that in every test case above, the rebalancing was done on a strict schedule and without emotion. The problem you are really trying to avoid is being afraid buy whatever has been getting crushed and selling what has been doing awesome. There's that behavioral/emotional component again.
As for me, I try to check my portfolio once a quarter, but rebalance no more than once a year. An annual frequency is as easy to remember as your birthday, it's not too often and not too seldom, lots of smart people are proponents, and it gives me the opportunity to do tax-loss harvesting. I use tolerance bands such that if my major asset classes are off by more than 5%, then I will rebalance. Otherwise, I "rebalance lite" year-round using any new money to buy underweight asset classes.