(Update: This promotion appears to have ended as they have stopped issuing the promo gift cards. Check out these discounted gift cards at Amazon, which right now includes $5 credit back on a $30 Starbucks gift card.)
Original post: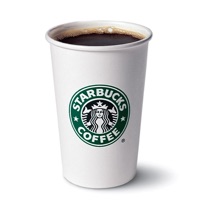 Here's another Starbucks promo. Buy a $10+ Starbucks eGift using a Mastercard, Get a free $10 Starbucks eGift Card. Surprise a friend or trade the wonderful gift of caffeine. 🙂 If you're interested I'd take advantage of this offer as soon as possible. There is only a limited number of free gift cards.
Starbucks will give away up to 56,250 Promotional Gifts between 12/17/19 and 12/22/19. Limit one Promotional Gift per person.
I remember Mastercards used to be everywhere, but right now the only Mastercard in my wallet is the Double Cash card with 2% cash back.