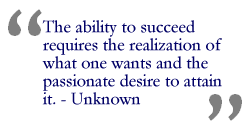 Some readers have noticed that I am no longer tracking the progress towards my long-term financial goal. That's because I don't have one! It used to be a million dollars by age 45, but I have dropped it since it doesn't motivate me on a daily or even monthly basis.
I have come to realize that it is just stupid for me to plan out something 15 years ahead. Even looking back only five years, my life now is vastly different than I thought it would be. It's an interesting exercise.
On February 27, 2004:
I was 6 months out of graduate school, and in working at my first "real" job. Although I had held several jobs earlier including being a student researcher and teaching assistant, the corporate world was completely new to me. Even then, I knew I didn't want to do this for four decades.
My net worth was hovering around zero… I was just about done finally paying off my student loans from undergrad, but that was about as far as I was looking. Here's an updated net worth history chart:

I was single. Although I was engaged at the time, I had never lived with my fiancee and had no idea what it would be like to completely share a life together. It's been quite an adventure.
I didn't have this blog. I don't even know if I knew what a blog was. Who knew that it would provide a non-trivial chunk of our total income, and that I would continue to spend at least 20 hours a week of my time maintaining it, and often much more (although I've been working on better balance).
I didn't own a home. I was still living in the same cheap, run-down, graffiti-covered apartment that I lived in during college. I would end up renting five different apartments in the next 5 years, before finally buying a house.
I'm actually really happy with how things turned out, but looking ahead there is still so much more uncertainty. Kids? Jobs? Economy? So I'll have to keep that in mind when crafting a measurable, specific, and inspiring long-term goal. Are you surprised at where you're at now, compared to five years ago?