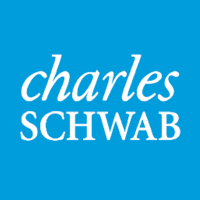 Schwab has rolled out a new digital financial planning tool called Schwab Plan. They claim it to be a simplified version of the same financial planning software used by many human financial advisors. From their press release:
Schwab Plan is a digital self-guided financial plan available through Schwab.com that helps investors build a personalized plan that includes a range of factors such as desired retirement age, retirement goals, social security expectations, portfolio risk profile and asset allocation, and various income sources.

[…] they are able to generate a retirement plan that shows retirement goals and probability of funding those goals, a comparison of an individual's current asset allocation to a recommended allocation based on plan inputs, and suggested next steps to get and stay on track.
Access to this tool is free to anyone with any type of Schwab account. (Eventually, this should include TD Ameritrade clients as well.) There is no minimum asset requirement and you don't need to sign up for a new service. For example, I was able to access it with only a Schwab PCRA brokerage window account. Here are a few initial impressions and screenshots after testing it out.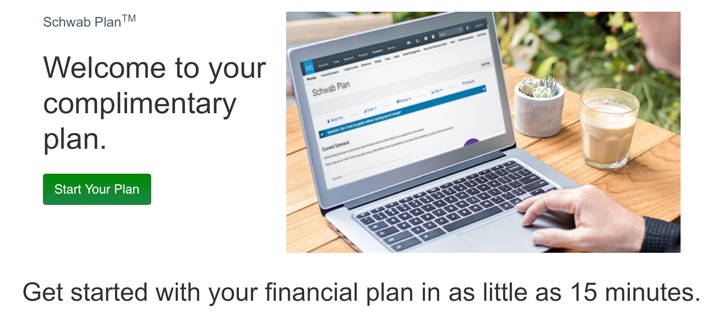 First, you enter some basic personal information like current age, gender, retirement age, and life expectancy:
Next, you estimate your income needs in retirement. They offer additional assistance in estimated your health insurance costs in retirement. You then enter your assets and income sources. Your Schwab accounts are automatically imported, and you can manually add the raw balances of additional external accounts (no account aggregation). They use your information to estimate your Social Security income, and also ask about stock options and restricted stock units.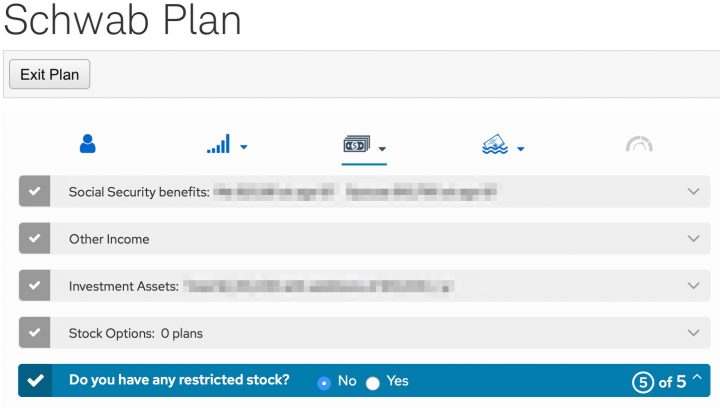 (They don't ask about children, college savings, term life insurance, disability insurance, or any of those smaller details that a full-service advisor would ask about. There is also very little customization available in terms of recognizing your external asset allocations.)
Once everything is entered, they run a Monte Carlo simulation to estimate your probability of success.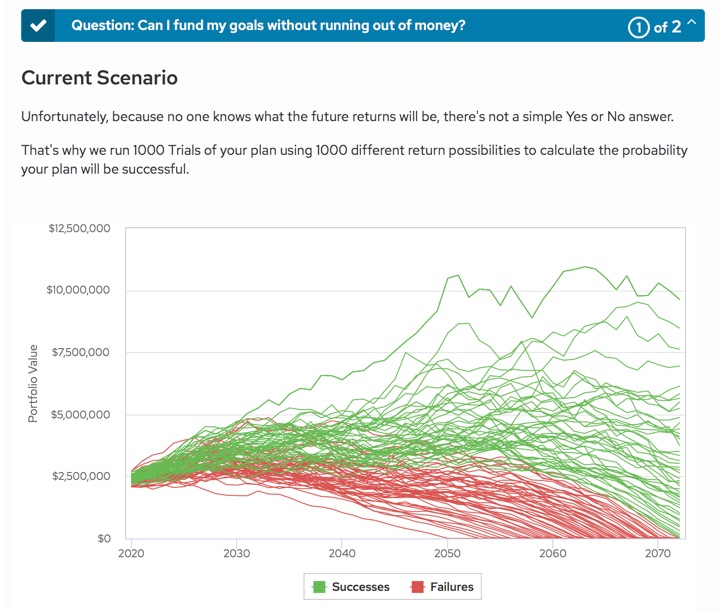 You can then adjust the variables, such your retirement age and future spending, in order to see how it affects your success rate. I found the analysis to be reasonably consistent with my other research, and I liked that the results changed significantly for an early retirement (45 year period) as opposed to a traditional retirement (30 year period). They use a "confidence zone" system: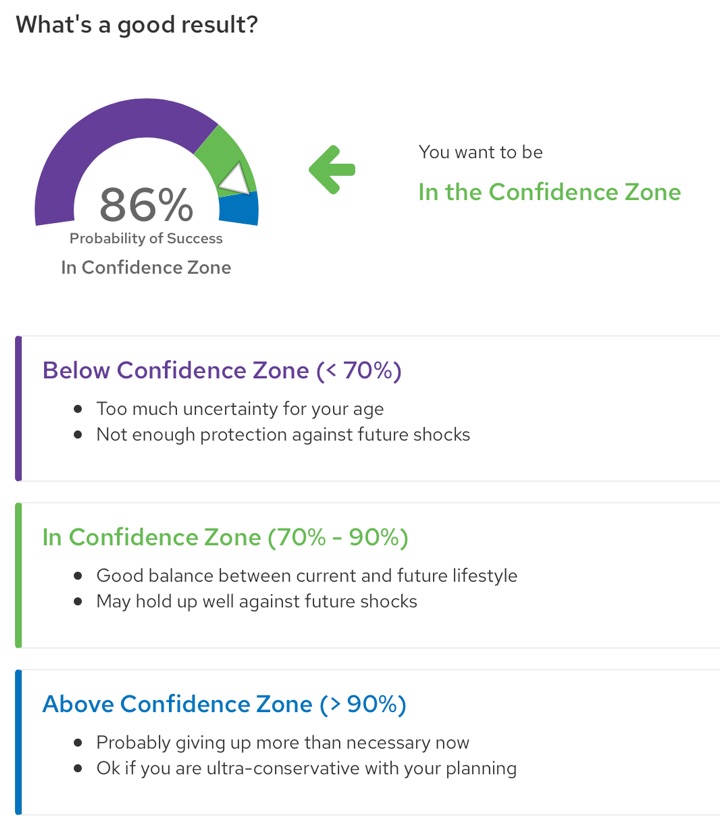 (The Monte Carlo simulations above does not equate to an 86% confidence level. This was after making some tweaks to improve the results.)
Bottom line. Schwab has added a free financial planning tool for all of their customers (no minimum asset requirement). After testing it out, it is not quite "professional-grade", but I did find it to be slightly more advanced than most other free options. I would recommend trying it out if you have any type of Schwab account. Of course, it also provides a pathway to upgrade to their other portfolio management services, and I still have concerns about their Intelligent Portfolios product.