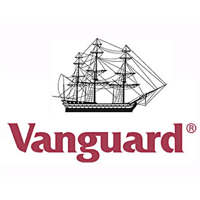 Vanguard is making a few changes to their Vanguard Prime Money Market Fund, which is often their highest-yielding option:
Name change. Vanguard Prime Money Market Fund will change its name to Vanguard Cash Reserves Federal Money Market Fund.
Even safer. It will now invest only in securities fully backed by the U.S. government or cash. I believe that they used to invest in some highly-rated short-term commercial paper.
Even cheaper. Basically, everyone will get the lower expense ratio from Admiral shares which previously had a $5,000,000 minimum (!). The minimum investment to get started is still $3,000.
No more checkwriting. You can still get checkwriting with certain other funds, including the Vanguard Federal Money Market Fund.
The actionable event here is that if you own the Prime Investor Shares (VMMXX), you can manually convert to the Admiral Shares (VMRXX) to immediately take advantage of the lower expense ratio (and thus higher yield) instead of waiting until possibly 2021:
Existing Investor share owners (VMMXX): You have the option to immediately convert† to Admiral Shares to begin taking advantage of the lower expense ratio. You can find simple step-by-step instructions here. If you don't initiate a conversion, you'll be automatically converted sometime between late 2020 through 2021. Note: Our checkwriting service isn't available for the fund's Admiral share class. Checkwriting is available for Vanguard Federal Money Market Fund and other Vanguard money market funds.
While this fund usually offers one of the highest cash sweep amongst brokerage accounts, the interest rate is still really low at about 0.10% SEC yield right now. At the same time, many online savings accounts are at about 0.80%. Still, if you own this fund you might as well convert now. The Vanguard Federal Money Market Fund remains Vanguard's default cash sweep option, which historically has yielded slightly less than Vanguard Prime.