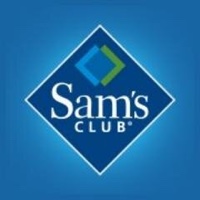 Sam's Club has a special membership offer where if you first register your e-mail at this promotional website and then pay $45 for a new 1-year membership, you will get $45 off $45 or more of qualifying purchases at Sam's Club within the first 60 days. Offer expires March 8th, 2020.
The $45 off $45 offer is not valid on items purchased with individual Instant Savings offers (i.e. stuff that is already on sale). Also excluded are alcoholic beverages, tobacco, milk, fuel, pharmacy, gift cards, memberships or shipping costs. Note that you must also agree to sign up for annual auto-renewal, so you will need to set a reminder to cancel that manually later on if you don't want that.
*Join now as a new Club member for $45 (plus tax in some places) and receive an offer for $45 off $45 or more of qualifying purchases within the first 60 days. […] Primary memberships are valid for one year from date of issue. By accepting this offer, you authorize annual recurring charges to any card on file for your Sam's Club membership fee(s) plus any applicable taxes at then-current rate every year until you cancel. Current rates, which may change, are $45 for Club level and $100 for Plus level. Visit samsclub.com or a club or call 1-888-746-7726 to see full terms or cancel autorenewal.
This ends up being similar to those Groupon offers where you buy a membership and get some coupons, but at least here you get $45 of credit towards a much wider selections of Sam's Club merchandise to hopefully effectively get close to a free membership.