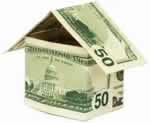 There was a lot of good discussion in my lengthy early mortgage payoff post. Now instead of lengthy details, let me try out a quick rule of thumb about early mortgage payoff. Recall from Wikipedia:
A rule of thumb is a principle with broad application that is not intended to be strictly accurate or reliable for every situation. It is an easily learned and easily applied procedure for approximately calculating or recalling some value, or for making some determination.
So roughly applicable to many – but not all – situations.
Early Mortgage Payoff Rule of Thumb
You should time your mortgage payoff date to coincide with the date of retirement, or semi-retirement. Here, I would define retirement or semi-retirement as a time when you'll be wholly or partially dependent on non-work income like Social Security, pensions, annuity payments, stock dividends, or other investment income. A downshift into a lower-paying second career would count as a semi-retirement.
In my humble opinion, this quick and dirty rule will help you balance the opportunity to invest in potentially higher-returning investments (stock mutual funds, dividend-paying stocks, real estate, high-yield bonds) with pursuing the benefits of having a fully-owned house (less stress, less leverage, lower required monthly expenses, lower required withdrawals from investments and thus lower marginal tax rates).
Example 1. 20s, 30s, 40s with long future career. You love your job and/or want to be doing it for the next 25+ years. In this case you have lots of human capital and a regular stream of income. You also won't be needed to cash out your retirement assets for a long-time, making it much more likely that your stocks will achieve their higher average returns. Take on the 4% interest rate fixed for 30 years, and over time your salary will rise with inflation while your payment stays the same.
If anything, you could do a DIY biweekly payment plan and pay off your mortgage in under 24 years with less "pain" due to a behavioral trick (works best for those on a biweekly paycheck schedule).
Example 2. Anyone with early retirement goals. If you want to retire early, I like the idea of either renting forever and keeping your options open (especially if you travel or move around a lot) or paying off the mortgage early. Early retirement with a paid-off house is great because your expenses are lower, which means you need a much smaller investment portfolio. Being able to live on a lower income also means a very low tax rate. In fact, with a mix of Traditional and Roth IRAs, we've seen that you could withdraw over $50,000 a year and still pay zero taxes on retirement.
If say you wanted to retire in 10 years, then you could try to set up an automatic extra principal prepayment to achieve that while still saving for retirement in tax-deferred accounts. Obviously, this is a lot easier said than done, you may need to adapt to a cheaper house if you don't have adequate income.
Example 3. 50s-60s with traditional ~age 65 retirement goals. Similar to the scenario above, I wouldn't take on another 30-year mortgage if I was going to retire in 10 years. As you get older, you'll also want to shift your investments to more stable options like bonds and/or single premium immediate annuities. Stocks are still good in proper doses, but you'll have less time to wait out a prolonged bear market. In addition, a mortgage-free couple could look forward to covering a large chunk of their expenses with Social Security (based on an average payment of ~$15,000 a year per person, $30,000 a year for a couple), further reducing the need to take on more risk. I simply hate the idea of having to worry about the stock market when I can't simply jump back into the workforce.