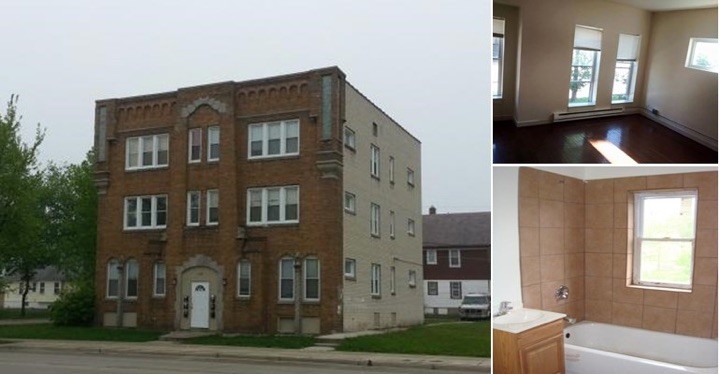 Here are details of my 3rd real estate crowdfunding investment, a $2,000 loan for a 6-unit apartment complex in Milwaukee, Wisconsin. This follows my $5,000 Patch of Land loan in a single-family house in California, and a $2,000 Fundrise Income eREIT investment into their diversified basket of commercial properties. Here are the quick stats:
Site: RealtyShares
Property: 6-unit, 6,490 sf multifamily in Milwaukee, WI.
Interest rate: 9% APR, paid monthly.
Amount invested: $2,000.
Term: 12 months, with 6-month extension option.
Total loan amount is $168,000. Purchase price is $220,000 (LTC 76%). Estimated after-repair value is $260,000. Broker Opinion of Value is $238,000.
Loan is secured by the property, in the first position. Also have personal guarantee from borrower.
Stated goal is to rehab, stabilize, and then either sell or refinance.
Property details. I chose this property because it is different from my other past "experiments". I have never lived in or visited Milwaukee, Wisconsin. Where I live, parking spaces have sold for more than this apartment complex. As a result, I have never invested in an apartment complex. Also, reading through the other properties in the developer's portfolio, I suspect the goal is to eventually refinance and then keep these as cashflow rentals. All units are 2 bed/1 bath, currently fully rented for ~$600 a month each. I don't know the net operating income numbers, but this place earns roughly $43,000 in gross annual rents with a purchase price of $220,000. Annual property taxes are $3,000 a year. Even if half of the rent is spent on expenses, that is still a cap rate of 10%.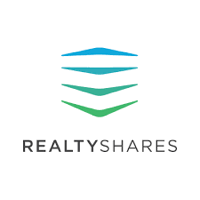 Experience so far. At least for this investment, it was not "pre-funded" by RealtyShares before the "crowd-funding" takes over. That means you have to wait until they secure enough committed money before the deal can go forward.
My timeline… I committed to this loan in December 2015 and $2,000 was debited from my Ally bank account on 12/29/15. However, the funding goal was not reached until 1/13, during which I earned no interest during this two-week period. I was then told the following:
We are writing to inform you that we have received all investor funds as of today, January 13, 2016, for the 135 E Keefe Avenue investment. You should expect to receive your first monthly payment by February 15th and this will cover the period from 1/13/16 to 2/10/16.
My first monthly interest payment did not arrive until another two weeks later on 3/3. My subsequent interest payments were posted on schedule on 3/17, 4/18, and 5/15. Due to the fact that there was no pre-funding to get the ball started early, there was essentially 3 month period between the time where they first took my money and I received my first interest check. Other than the interest payments, I have received no property updates since January, although I don't necessarily expect any at this point.
As I've said before, this is an experiment, not necessarily a recommendation. I am learning that although I do like loans backed by hard assets, you do need a lot of patience with these sort of investments.
Some account screenshots: