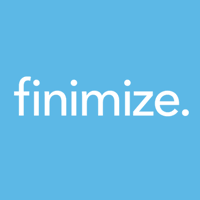 In response to the flood of information constantly coming at us, there are daily e-mail round-ups that curate and summarize. A popular general news newsletter that I enjoy is NextDraft, but there is also one specifically for finance news called Finimize. Basically, it is the day's financial events edited into roughly two top stories using straightforward language and takes under 5 minutes to read.
Finimize recently approached me about offering some perks for My Money Blog readers. (I don't get anything if you sign-up.)
All readers who sign up using this special link within 1 week will automatically become a Finimize Insider. You would usually have to refer 5 other friends to get this status. The extra perks include early access to new features like a weekly review edition, and possibly some branded swag.
In addition, the first 200 people to sign up will receive an email within 24 hour with an invite to their new limited-release app (iOS only right now).
I've subscribed for a while, and the content is more economic and business finance news and less personal finance. You can read past editions in their Archives. Unsubscribe easily at any time.