Another source of investment research and market commentary that I track is from Callan Associates. You may recall the name from their annual Callan Periodic Table of Returns. In addition to that, Callan offers free access to their entire Research Library with your e-mail address. Their focus is on institutional investors, but there are often things of interest for motivated individual investors. Some of my highlights from their 1st Quarter 2016 papers:
A discussion of investing in "real" assets such as real estate, TIPS, and commodities. As they point out, the best time to consider an inflation hedge is when the risk is considered low. Here a chart of 15-year historical returns vs. volatility for various asset classes.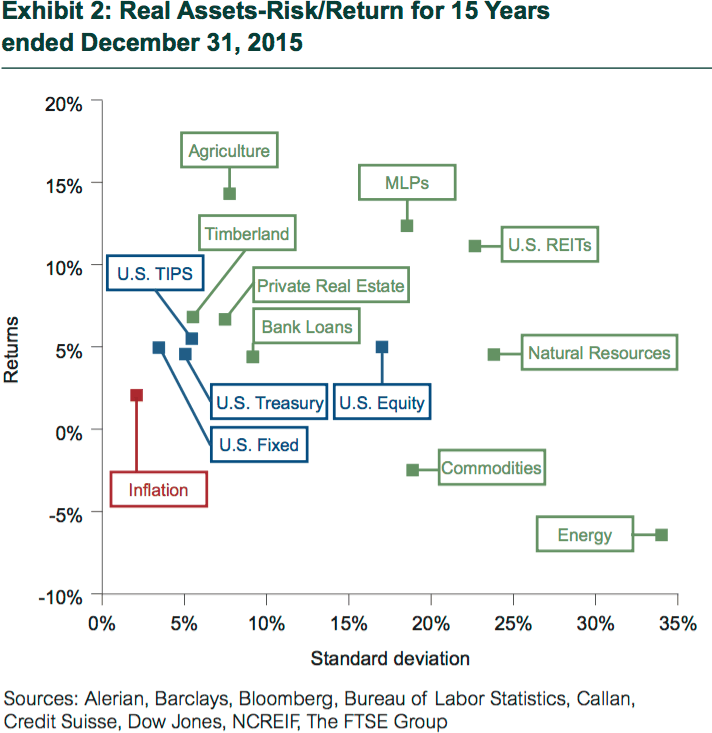 I would note that it can be very difficult (if not impossible) for an individual investor to get low-cost, diversified, direct access to certain asset classes like timberland and farmland. There are some ETFs being marketed, but they do not provide pure exposure. If you have many millions if not billions, not a problem.
10-year capital market projections. Each year, they share 10-year projected returns for major asset classes. They also go out on a limb and make predictions about expected standard deviation and correlations, which I think is rather bold (and thus I shall ignore it). Below is a partial snapshot (click to enlarge). Download their full report for the test.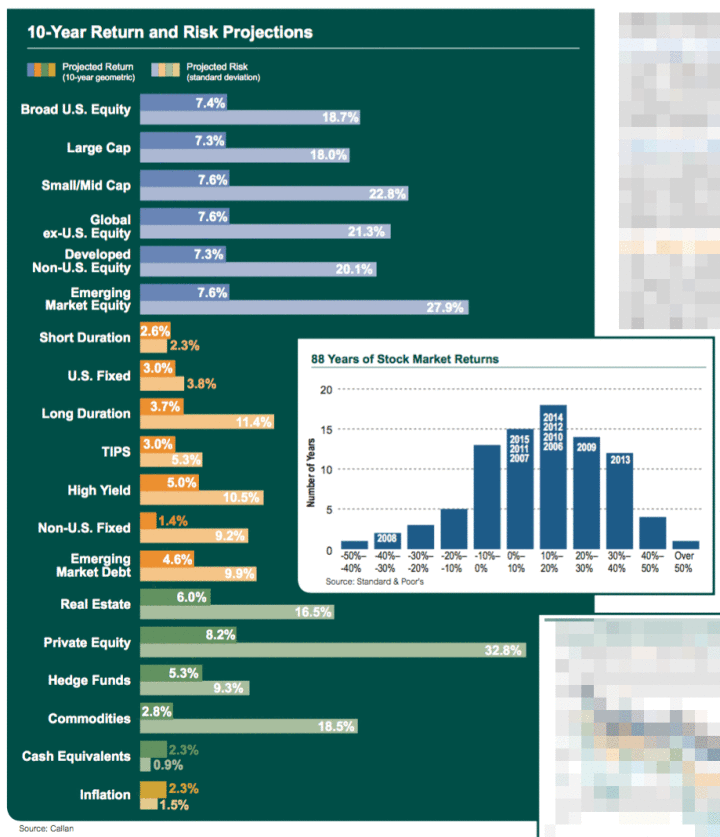 Returns are nominal, and their inflation projection is 2.3%. If you are looking for a more optimistic outlook, Callan's projections are overall higher than many others I have seen. If the predictions of +7.4% annualized returns for US Stocks, +7.6% for International Stocks, and +3% for US Bonds all hold, I will be a happy camper.