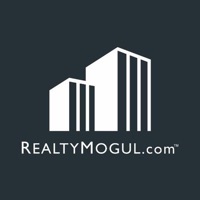 While the number of real estate crowdfunding sites keeps growing, most marketplaces still require you to be an accredited investor with high income and/or net worth requirements. However, options for non-accredited investors should improve shortly due to the expanded Regulation A+ per the JOBS Act, which allows the general public to invest in private companies under certain circumstances.
RealtyMogul.com just announced their offering called the MogulREIT I. Instead of being able to buy part of a specific shopping center or providing a loan against a specific apartment complex, these REITs take your money and the sponsors get to pick out a diversified pool of commercial estate. The investor has much less control, but easier diversification. Instead of putting $2,500 into one building, you can spread $2,500 across 20 or 30 properties. Here are more details from their website:
Fund intends to be diversified across property types, investment types, and geographies.
The Fund expects to pay quarterly distributions starting the second full quarter of operation.
The Fund will provide certain redemption opportunities, quarterly.
MogulREIT I is audited by Cohn Reznick and administered by Opus Fund Services.
$2,500 Minimum Investment.
Here's what they have to say regarding expenses:
Investors in MogulREIT I will not be charged any sales commissions and the organization and offering expenses are anticipated to be approximately 3% of the target total raise of amount. Traditional non-traded REITs typically charge an average sales commission of 7% and organization and offering expenses of up to 15%**.
There are more details in the full SEC offering circular. Please do your own due diligence.
As I've said before, I would tell my family to invest in a low-cost, diversified, publicly-traded REIT fund before investing in any of these non-traded REITs with limited liquidity. For example, buying shares of the Vanguard REIT Index ETF (VNQ) will give you commercial real estate exposure with rock-bottom expenses and daily liquidity. VNQ and its mutual fund equivalents are where the vast majority of my commercial real estate exposure remains.
That said, I find this area of investing to be interesting. I like the idea of focused real estate but don't enjoy being a landlord. I have invested $2,000 of "experimental money" into the similar Fundrise Income eREIT, as I prefer high-interest loans backed by real estate as collateral. Fundrise also has a Growth REIT which focuses more on real estate equity. The MogulREIT I is supposed to target both income and growth. I currently have no plans to invest in either the Fundrise Growth REIT or the MogulREIT.