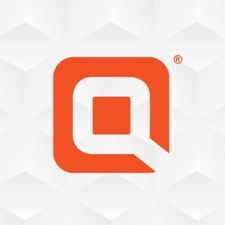 The Quontic Bank High Interest Checking account has recently increased their eligible balance amount, with the result being the rare combination of a competitive interest rate with a high balance limit. Here are the highlights:
Earn up to 1.01% APY on balances up to $150,000.
No minimum balance requirement.
No monthly fees.
$100 minimum deposit required to open an account.
In order to qualify for the higher rate, you must complete the following qualifying debit card transactions each statement cycle:
10 debit card point of sale transactions of $10 or more per statement cycle required to earn the maximum APY per account balance tier.
If you meet those requirements, here is the exact interest rate breakdown:
The balance up to $150,000 will earn 1.01% APY.
The portion of the the balance above $150,000 and up to $1,000,000 earns 0.35% APY.
The portion of the balance above $1,000,000 does not earn any interest.
Note the following details about qualifying point-of-sale (POS) transactions:
The following activities are not considered qualifying POS debit card transactions and do not count toward earning rewards: ATM- processed transactions; transfers between accounts; purchases made with debit cards not issued by our bank; cash over portions of point-of-sale transactions; Peer-to-Peer (P2P) payments (such as Apple Pay Cash*); loan payments or account funding made with your debit card and purchases made using third-party payment accounts.
I've shared other checking accounts with debit card requirements, but the main difference here is the rare combination of competitive interest rate and very high eligible balance. 1.01% APY on a $150,000 balance would result in earning $1,515 of interest in a year. The difference between that and an account paying 0.50% APY is $765 more interest over a year. There is also no monthly direct deposit requirement with this account.