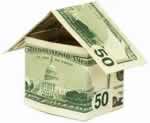 We finally signed the closing documents on our most recent mortgage refinance. We ended up going through the same local mortgage broker who linked us up with Provident Funding, which is apparently one of the largest private lenders in the country. Before going through them, I read some reviews online and the main complaint seemed to be that their underwriting was overly strict. I decided to go with them anyway because:
They had the lowest rates at the time for a no-cost refi,
With such high loan volume, I figured I should expect some complaints based just on the numbers (happy people rarely leave lender reviews),
We are very qualified for the loan so it shouldn't matter anyway. Our loan-to-value ratio was well under 50%, much less than the 80% that most loans require. Great credit score, good income.
We trusted our broker to help guide us through the process.
So how did it go? One reviewer described the loan approval process as "cookie cutter" and a "gauntlet", and I think that is a very apt description. The underwriting is very robotic and inflexible. For example, my wife already has plenty of stable, W-2 income to support the loan by herself. I decided to keep my name off the application explicitly to keep things simple since I have both W-2 and 1099 income. Yet, Provident still required proof that the "excess" income on our tax returns was connected to me and not my wife. Why would you care where the extra income came from?
Another example is regarding bank statements. I understand the need for historical bank statements, but any deposit or withdrawal over something like $5,000 needed full documentation as to source and reason. Never mind what our total balances were. If they don't like the reason, it is grounds for denial. This is annoying, especially if you move money around a lot like I do. The really stupid part? I finally discovered that the bank doesn't even need to be the deposit source for your paycheck. In that case, since they don't care about long-term balance history but instead want the appearance of blandness, I luckily had lots of bank accounts to choose from and simply chose the "cleanest" one to finally satisfy them.
In addition, the bank account that you submit the statement for is the one that you need to fund closing costs via cashier's check. I suppose this proves you own it? The only bad news was that my "clean" account was an online bank, so I had to pay for a $30 outgoing wire fee in place of the free cashier's check I could have gotten from a local bank.
Recap: Provident Funding has very competitive rates, but with strict underwriting requirements that often lack common sense. You should be wary of them if you are a non-standard applicant in any way (self-employed income, recent job change). There are many complaints that people lost the house they had under contract because they were eventually denied their loan or did not close on time. The total time from loan application to closing on our refinance was approximately 45 days. If you have a great credit score and nice, stable W-2 income with good ratios, then go for it if their rates are the best and you're willing to trade a few headaches for it.
Compare with rate quotes from:
Related mortgage refinance articles: