Update: This promotion appears to have ended early.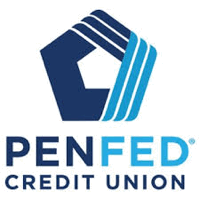 Pentagon Federal Credit Union has a $200 bonus promotion for opening their new Access America checking account. You must deposit a minimum of $1,200, and make 5 debit card purchases within 90 days of account opening. They market this as a way of "adding $200" to your $1,200 stimulus check (not a requirement). Offer expires 6/14/20.
In order to avoid a $10 monthly fee with this account, you must maintain a $500 daily balance OR a monthly direct deposit of $500 or more. I would just keep at least $500 in the account until the bonus posts. With interest rates quickly heading back to 1% APY or lower, these bank bonuses are starting to look more appealing. For example, it would take $20,000 earning 1% APY for an entire year to make $200 in interest.
PenFed offers a variety of other financial services. With this account, you also become eligible for their 2% cash back credit card and their $250 bonus on car loan refinances. They've also been competitive on mortgages in the past. Unfortunately, their bank CD rates haven't been great recently.
PenFed's membership eligibility includes affiliated military and Federal employees, but anyone can join if they are a member of a partner organization. I have been a member for years after joining the National Military Family Association for $17. The website also states that being a previous Red Cross blood donor or volunteer makes you eligible. I recommend going through the PenFed application process and letting them guide you.
Offer valid from 5/4/2020 – 6/14/2020. Must receive at least $1200 in deposits in your checking account within 90 days of account opening and make 5 debit card purchases in the first 90 days. Only available to new personal checking members who do not have an existing checking account and qualify for an Access America Account. Once the criteria is met, the bonus will be credited to the new personal checking account no later than 120 days from account opening. Account must remain open, active and in good standing (no negative balance) at time bonus is distributed. PenFed will issue an IRS form 1099 reporting the value of the bonus. One bonus per member.