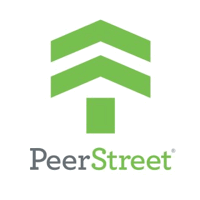 I've invested over $50,000 of my "alternative" money into PeerStreet real estate notes because of the ability to diversify into 50+ different high-interest loans backed by physical real estate. Here is a case study shared by a helpful reader about a "disaster" loan with multiple bad factors – bankrupt building owner, bankrupt tenant, a charitable donation, poorly-aligned incentives, COVID-19 pandemic, civil unrest, and forced selling. You can find additional case study links and the most recent update to my overall portfolio performance in my Peerstreet review.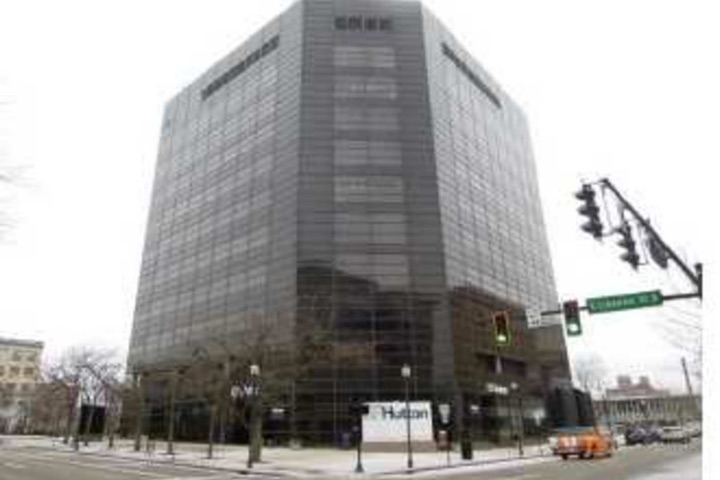 Initial investment details.
Property: Office building in Springfield, Ohio.
Target Net Investor Rate/Term: 8.75% APR for 31 months.
Amount: $3,600,404 loan.
60% LTV based on 3rd-party appraisal of $7.76 million.
Loan secured by the property in first position.
Cash-out refinance.
Timeline.
February 2018. Loan is originated.
December 2018. Payments stop.
January 2019. Payments are over 30 days late, demand letters are sent, etc.
April 2019. Foreclosure complaint filed.
April 2020. A year has passed. Foreclosure process drags on, but now all foreclosures are halted due to COVID-19.
August 2020. Foreclosure auction date set for October 2020.
October 2020. PeerStreet abruptly decides to sell to a third-party for net proceeds to investors of $573,281.31 for a final return (including interest paid to date) of 18% of the original investment.
How did a $3.6 million loan backed by a building that was appraised for $7.8 million in 2018 end up only giving back investors $580,000 less than two years later? How did a loan with a supposedly 60% loan-to-value ratio end up paying back only 18 cents on the dollar? After reading all the screenshots and documentation provided along with some poking around online, here's what happened in the background.
A wealthy couple donates what might be the most prestigious commercial address in downtown Springfield, Ohio. The address is literally "1 Main Street." Look at the building entrance from Google Maps Streetview. The lucky nonprofit recipient immediately agrees to sell it to EF Hutton, which renames it EF Hutton Tower. The nonprofit is happy, but they are on a payment plan and also get paid partially in EF Hutton stock. (Cue ominous music…)
EF Hutton is now both the building owner and the anchor tenant. So the same company that owns the building is also the source of most of the rental income. They now want a cash-out refinance, and obtain an appraisal of $7.78 million in January 2018. Now, if there was an independent buyer for this property, the appraisal might have been done with more skepticism. But it was appraised as a charitable donation (i.e tax write-off) for a needy non-profit! Many people potentially benefited from a high appraisal. The building owner gets more money from the cash-out refi, the donor get a bigger tax break, the recipient gets a high-publicity donation, even Peerstreet got a note with a great LTV%. Everyone except the person holding the bag at the end.
Okay, so time moves on. EF Hutton is quickly in financial trouble and being investigated by the SEC, somehow pivoting from stock trading to mobile phones to cryptocurrencies on its way to bankruptcy. Check out this Springfield News Sun article about their $12 million in debt. The anchor tenant is broke. There is no rent being paid. The nonprofit is owed money. Property insurance and property taxes are not being paid. The building is no longer being maintained. From a Peerstreet letter to noteholders:
As the foreclosure proceedings were ongoing, PeerStreet made repeated efforts to gain access to the property and assess its condition. After the court granted PeerStreet partial access to the property, we discovered water damage, deferred maintenance on the elevators and other maintenance issues caused by the borrower's failure to maintain the property, which inspectors estimated would cost over $1M to remedy.

In addition to this, the borrower stopped making property insurance payments, which PeerStreet then advanced to protect investors' interests in the collateral. The borrower also defaulted on property taxes in excess of $700,000.00.
COVID-19 crushes the local economy. Nobody is there to protect the building during civil unrest. There is no anchor tenant. $1m in property damage. $700,000 in property taxes. Even so, I don't understand why Peerstreet didn't just wait for the foreclosure auction. I'd personally feel more confident if there was an open auction. Could they have held out until after the pandemic passes? That's what I would have done if I was the sole owner. However, Peerstreet might simply value a fast resolution over absolute final return.
Final numbers. As noted above, the final return (including interest paid to date) was 18% of the original investment. (As in, you put in $100 originally and get $18 back.)
My commentary. Both bad luck and bad incentives lined up for such a bad result. The appraisal was obviously too high in retrospect. Whenever someone donates something big, even though it is a charitable act, the donor still wants it to be valued as highly as possible while the nonprofit also benefits. The tax deduction here was worth millions. EF Hutton also wanted the highest valuation possible as it was a cash-out refi. COVID and economic factors only made it worse. Once it was clear that they had no more skin in the game (equity), EF Hutton let the property fall into ruin.
A cynic might wonder if EF Hutton knew this would happen and wanted to walk away with as much money in its pockets as possible? Where did all the money from their $12 million in debt go? Highly suspicious.
Getting back 18 cents on the dollar really hurts, and makes me wonder how this might happen on a more commonplace residential property (and how to avoid it). You would still need an inflated appraisal (avoid cash-out refis?). You would also need the owner to stop caring about the property and let it get totally trashed (maintain equity?). You would need a severe economic downturn and a forced sale (more skin in the game from Peerstreet to encourage more patience?).
Finally, this is another lesson in the importance of diversification. If this was a $1,000 loan amongst 50 different loans, your loss would be 1.6% of your total $50,000 portfolio.
Bottom line. Even though I've now invested and reinvesting $60,000+ into 63 loans at PeerStreet over 4+ years, I haven't had one (knock on wood) completely "blow up". I've had several spend several months in default, only to be paid back in full with interest. Thanks to a helpful reader, I was able to share this story and hopefully provide some educational value. Most importantly, this should teach you to diversify even if the loan looks solid, as even if you replaced any one of my $1,000 loans with this "worst-case scenario", thanks to diversification my overall portfolio return would still be positive.
If you are interested, you can sign up and browse investments at PeerStreet for free before depositing any funds or making any investments. You must qualify as an accredited investor (either via income or net worth) to invest. If you already invest with them, they now sync with Mint.com.