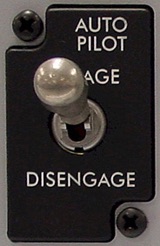 If you have a workplace 401k/403b/457 retirement plan, there is probably a target-date fund (TDF) inside. TDFs provide a "set-and-forget" investment option that automatically adjusts the asset allocation over time as you move towards your target retirement age. A recent WSJ article The High Cost of Target-Date Funds (paywall?) and academic paper Off Target: On the Underperformance of Target-Date Funds reinforce many of the things that most "Bogleheads" and DIY index fund investors have known for a while:
Some TDFs are low-cost, while others can have higher fees. Higher fees will likely result in lower performance over the long run.
You can replicate a TDF by using low-cost index ETFs. This takes more work, but increases your odds of higher returns at the same level of risk.
The paper found an average fee difference of 0.33% annually if you replicate with ETFs. The actual average performance difference found was closer to 1% annually, due to other factors like cash drag and poor active timing.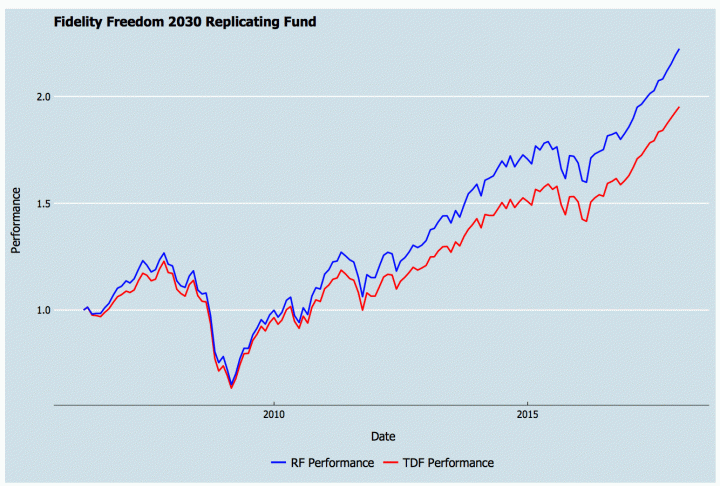 The Fidelity Freedom 2030 fund was used as the example of an expensive, overly-complex fund. Vanguard ETFs are used as the example of low-cost index ETF building blocks. Here is their example of a possible real-world difference in returns:
To add concreteness to our analysis, consider a hypothetical married couple, Ross and Rachel, in March 2006. Ross and Rachel are in their early 40s and expect to retire in 2030. As such, they put their 401(k) savings of $1MM into the Fidelity Freedom 2030 Fund (the largest TDF that holds both index funds and actively managed mutual funds). In December 2017, Ross and Rachel's savings would have grown to just over $1.95MM. However, had Ross and Rachel replicated the Fidelity Freedom 2030 Fund using our RF, their saving would have grown to nearly $2.22MM, an outperformance of over $271K or 14%!
Now, you could focus on the $270,000 difference between the $1.95 million and $2.22 million ending balances. But don't forget that the "bad option" still nearly doubled the $1 million into $1.95 million in the span of 11 years, all as the result of doing absolutely nothing after the initial investment. We should still appreciate that such an option is available to individuals and not take for granted the availability of public stock markets, mutual funds, and target-date funds even at 0.70% in fees annually.
(At the same time, we should be thankful for Jack Bogle, Vanguard, index funds, and all the people willing to move their money over the lower-cost option each year, as those flows have resulted in lower fees for everyone. We need to keep pressuring companies for lower costs, especially when we see little value-added.)
Should we expect everyone to manage their own ETF portfolios? Sure, it doesn't take much *time* to DIY and rebalance annually but it does take some knowledge, experience, risk tolerance, and most importantly the ability to take repeated *action*. It doesn't take that much time to create a simple will and testament either, but most people put that off every year as well. The unfortunate story of former Zappos CEO Tony Hsieh also included the lack of a will.
The average job tenure is now only 4.3 years. Therefore, a good middle ground might be to stay in whatever TDF fund is available in your employer plan, but when you switch jobs, immediately roll it over to an IRA and then invest it into a low-cost TDF with automatic dividend reinvestment. Instead of an ongoing series of actions, it's a one-time action. I have recommended the Vanguard IRA and the Vanguard Target Retirement series to my family. There is still some paperwork, but once it is completed, you are "set-and-forget" until retirement with a low-cost option that should keep up with the industry's best practices.
I still build and maintain my own portfolio of low-cost index funds, and I enjoy the ability to know and control what I own. However, I also appreciate the value of TDFs a little bit more each year. One reason for this is the amount of effort that it took to get my parent's to move over their retirement funds to Vanguard from a more expensive, complex option. They just kept putting it off. I can't imagine them having to manage and rebalance even a few funds. There is an enormous difference between "good enough but done" for most and "optimal if you do XYZ".
You can run the ticker symbol of your TDF through Morningstar to check its annual expenses and portfolio contents. The good news is that each year there are fewer bad ones, and most are at least mediocre these days. See also: Morningstar Target Date Retirement Fund Rankings 2020: Not All The Same