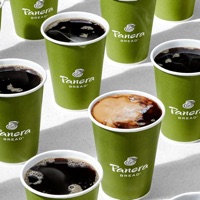 Updated January 2021. Launched in early 2020, it looks like the MyPanera Coffee subscription has been successful even though it started during a pandemic. They offered it free for many months in 2020, but it must have shown some amount of promise to keep it going this long. Here are the highlights:
Valid for any size cup of light roast, dark roast, hazelnut, decaf, iced coffee, or hot tea.
Get one cup up to every two hours, with free unlimited refills of the same beverage in-store.
Excludes cold brew, espresso drinks, and iced tea.
One subscription per person.
The regular price is $8.99 per month. Through 1/31, new sign-ups can get a 3-month free trial when you sign up with a credit card (continues at regular price after the trial ends). If you sign up with Apple Pay as your payment method by 1/27, you can get a 4-month free trial.
How to cancel your MyPanera+ Coffee subscription:
To cancel your subscription online, visit the Subscription section at http:/www.panerabread.com/MyPaneraCoffee or on the Panera Bread app. You can also call Panera Customer Service at 1-855-372-6372 to cancel your subscription.
$9 a month works out to about 30 cents per cup if you got one per day. Panera has admitted that this is a loss leader and they hope you also buy a breakfast sandwich, muffin, etc. while you are there. However, you can always order via app and use their contactless curbside service (or drive-thru where available).