Here are a few of my favorite things, sorted roughly with the most recent purchases on top. I enjoy reading about other folks' favorite things much more than those generic gift guides. These are my answer to the question "If all your possessions disappeared, which high-quality things would you buy again?" If something comes to mind, that means the price was worth and you probably use it all the time. (Note: If you are reading this in an email/RSS reader, I am not allowed to include any Amazon affiliate links in e-mails, so they have been removed. Please click on the post title above to view the links in a browser. Thanks!)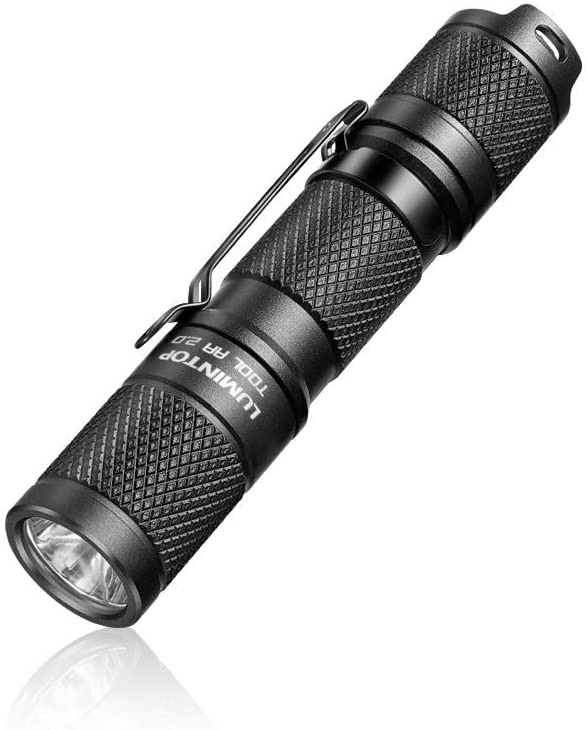 High-quality, AA/14500 LED Pocket flashlight – $20
I am not a flashlight geek, but I have been slowly accumulating these little, powerful flashlights. I used to love those hefty Maglite flashlights, but the 4 D-cell version only put out 151 lumens, with even the baton-like 6 D-cell version putting out 178 lumens. This Lumintop pocket flashlight puts out 270 lumens with a single AA battery and up to a 650 lumens with a 14500 Li-ion battery (you can swap them out as they are the same size). It costs a little under $20 and there are other high-quality brands out there, but I think $20 is a good price point. (For under $30 you get a rechargeable 14500 w/ built-in charging port included.) I don't want to depend on a low-quality $2 LED flashlight in an emergency situation. I use this multiple times a day – when taking out the dog, looking for lost toys underneath furniture, and so on.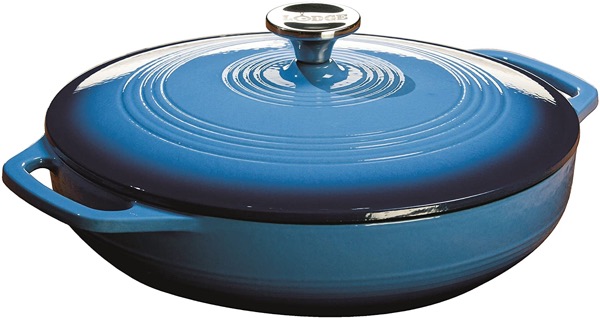 Lodge Enameled Cast Iron Skillet – $80
Confession time… after writing many compliments to my Lodge cast-iron skillet, but it's now a rusty mess. We used it 3x as much during 2020/2021, but despite a couple of re-seasoning stints in the oven, eventually our sub-par maintenance willpower got the better of us. We started using our Le Creuset and Staub enameled cast-iron pots as a substitute, and eventually decided we wanted something the shape of our old black skillet, but with the enamel finish. This lodge "casserole dish" works perfectly in that regard, as it can go on the stove and straight to the oven. (We love one-dish dinners.) For about $80, we can finally use dish soap on this daily driver.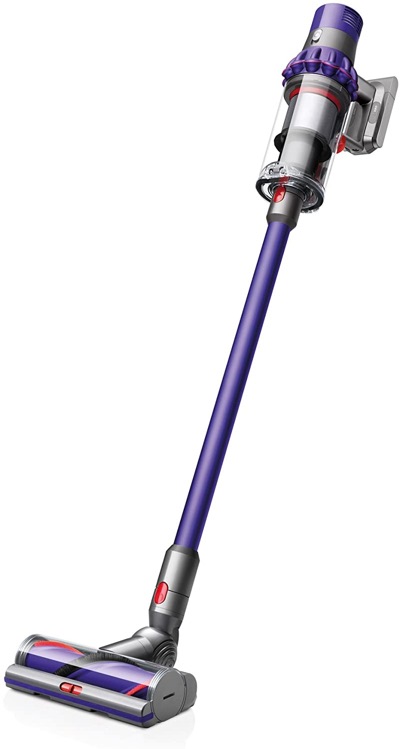 Dyson V8/V10/V11 Cordless Stick Vacuum – $300+
We have owned one of the earlier heavy-duty, corded Dyson vacuums for over 10 years now and it has worked wonderfully. I had been eyeing these cordless versions for a while, but finally bought one when I saw refurbished ones at a discount at the Dyson Official eBay Store. Although refurbished, it came well-packaged directly from Dyson and I could not tell that it wasn't brand new. This thing lives in our kitchen/dining area and the convenience and power is amazing, much to our dog's dismay. I don't know all off the differences between all the flavors; I bought the V10 because it was powerful while only a bit more expensive than the V8 at that time, but the pricing and inventory varies.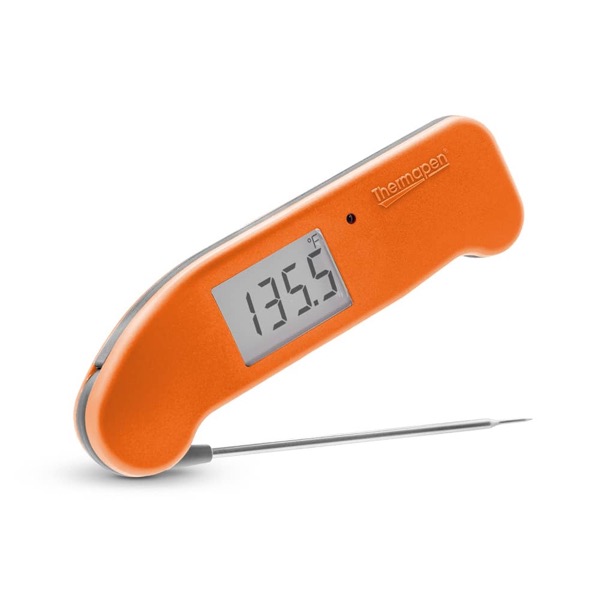 Thermapen food thermometer by Thermoworks – $80 to $100
There are many imitators, but as someone who has wasted money buying cheaper stuff, the frequent home cook should just go straight to Thermworks.com. They don't sell anywhere on Amazon, so don't look there. Thermoworks has clearly thought obsessively about how to make a precise, reliable, easy-to-use food thermometer. I expect it to last 10 years easy. It turns on when you need it, it turns off when you don't, and simply feels high quality. It just makes home cooking easier and more foolproof. I have the classic Thermapen, which apparently was so good that they still sell it (at nearly zero discount) despite creating this newer improved version. However, I also suspect that most people (including myself) could get away with the $35 Thermopop.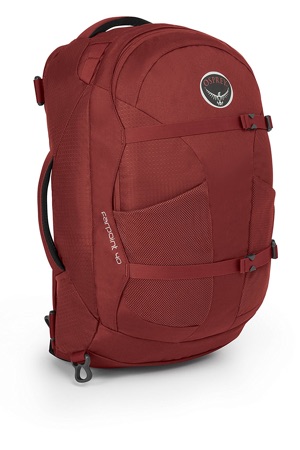 Osprey Packs Farpoint 40 Travel Backpack – $160
After doing a lot of research on travel/hiking backpacks, I went with an Osprey Pack. They have an All Mighty Guarantee that will repair any damage for any reason free of charge, no matter when you bought it. So far, I have not been disappointed. Quality materials and construction. Just wish I could have used it more… it still looks far too new!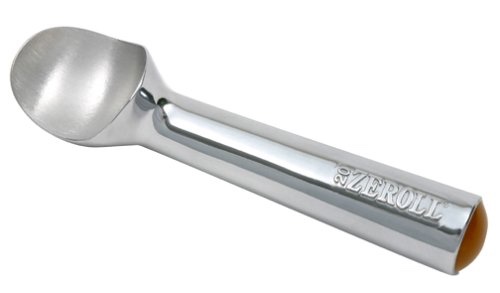 Zeroll Original Ice Cream Scoop – $20
If you walk into an ice cream parlor, this is probably the brand that they use. Once you try it, you will wonder why all the other ice cream scoops in the world are so bad in comparison. Made of aluminum plus a conductive fluid inside that makes it easier to get through rock-hard ice cream. It creates the perfect ball shape for placing on cones. The 2-ounce size makes a small/medium scoop (good for kids) but other sizes are available. We go though a lot of ice cream in my house. Aluminum won't rust and there are no moving parts, so it should last forever. Why not own the best ice cream scoop in the world for $20?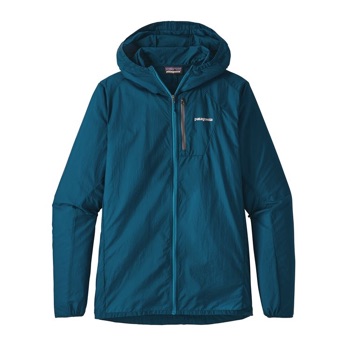 Patagonia Houdini Jacket – Men's and Women's – $100
This ultra-lightweight jacket (3.4-3.7 oz) packs into it's own chest pocket (so there's no extra bag to lose). This means you can throw it anywhere, from your cargo shorts pocket to your purse to your travel carry-on. It's good for wind and light rain (not fully waterproof though) and just those times when you're a bit chilly. It's relatively expensive but the quality is high and it has traveled with me everywhere for several years.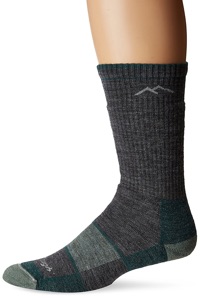 Darn Tough Full Cushion Wool Socks – Men's and Women's – $25+
You wouldn't think socks would come with an unconditional lifetime warranty, but they do from Darn Tough. If you wear a a hole in them a decade later, they will still replace them for free. Made in Vermont and comes in different thicknesses for use in both the heat and cold. High-quality wool keeps your feet dry and comfortable (and doesn't stink). I also have decent wool socks from Costco, but I always pick these first. These are pricey, but I am slowly collecting them as part of my minimalist wardrobe.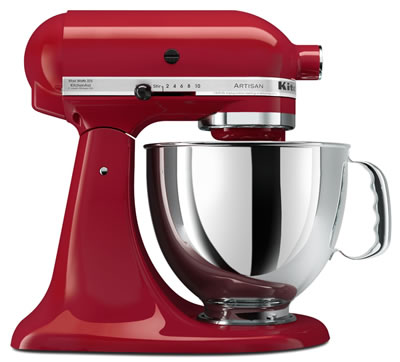 KitchenAid Artisan 5-Quart Stand Mixer – $400
This was bought shortly after we got married, and we've been using it regularly without any issues for now 15 years. We use it to beat eggs and knead dough for pizza, pasta, cookies, and bread. It's got some "character" now (dings and scratches), but is definitely something where the cost is amortized over decades.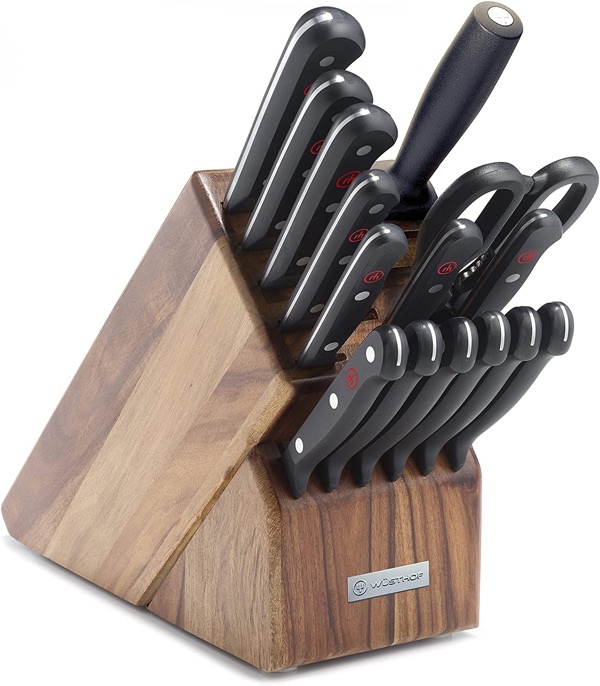 Wusthof Classic/Gourmet Knives – 16-pc set for $450
These were on our wedding registry. I was amazed someone actually bought them at the time, but we proceeded to use them nearly every day for over 15 years! (Yup, I'm old.) They have been professionally sharpened a couple of times (less often than recommended), but they still work perfectly with no chips or rust spots. I bought a $40 Asian cleaver from a shop in Chinatown a couple years ago, and it only lasted a few months before large rust spots appeared. My mom told me I didn't treat it right. Probably. I told her I'd rather spend $100 on a knife and have it last decades even after not treating it right. So I bought this Henckels version and never regretted it. Good knives are worth it.