Sometimes I wonder what all the fuss about credit scores is about. But mortgage underwriting is one area where it is very important, mostly due to the unwillingness or inability of lenders to look beyond a subprime credit score. Many brokers that intend to offload their loans to Fannie Mae or Freddie Mac use default screening software where credit scores are a critical factor in automated acceptance. They don't want to see any blemishes – that means adequate down payment size, clearly documented income, and solid credit scores.
How good does your credit need to be? The chart below compares the distribution of credit scores for purchase loans from 2001 (before the housing bubble got going) to today (source).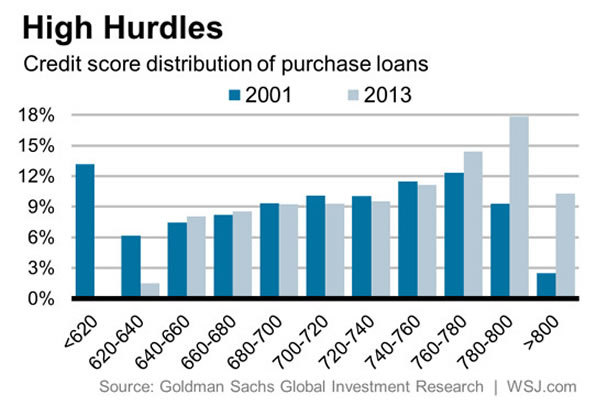 Here is a similar chart that shows the overall credit trends over the last decade (source):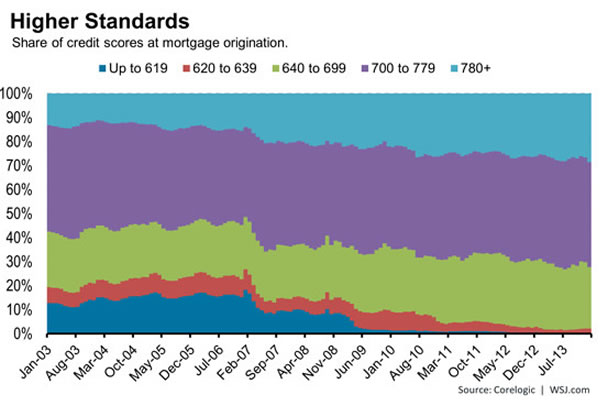 In 2001, around 13% of loans went to borrowers with credit scores below 620. By 2013, that number had dropped like a rock to under 0.2%. That doesn't even warrant a pixel on the bar chart. Hardly anyone with a credit score under 620 today qualifies for a conventional mortgage. Somewhat better news is the share of borrowers with scores of 640-779 have held steady. So working to get into that range may be worth the effort if you really want to buy a house.
Looking forward, as refinances have started to drop significantly, lenders may have to loosen their standards in order to keep their profits up (source).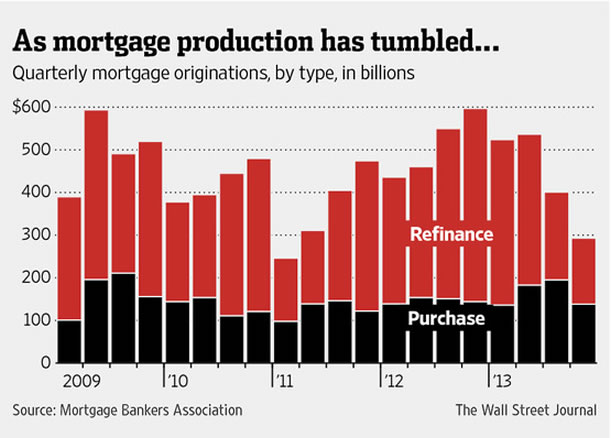 Government regulators may also be adding their own pressure to improve loan access if the housing market starts to struggle again.