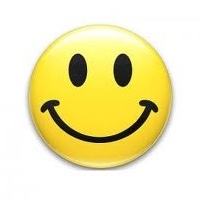 First, you were told that the best way to buy happiness was to buy experiences, not things. Other research then said happiness can come from buying the right things. Here's another academic study making the rounds (WaPo, NYT): Buying time promotes happiness by Whilans et al, published in Proceedings of the National Academy of Sciences. Abstract:
Around the world, increases in wealth have produced an unintended consequence: a rising sense of time scarcity. We provide evidence that using money to buy time can provide a buffer against this time famine, thereby promoting happiness. Using large, diverse samples from the United States, Canada, Denmark, and The Netherlands (n = 6,271), we show that individuals who spend money on time-saving services report greater life satisfaction. A field experiment provides causal evidence that working adults report greater happiness after spending money on a time-saving purchase than on a material purchase. Together, these results suggest that using money to buy time can protect people from the detrimental effects of time pressure on life satisfaction.
The study found that spending money on time-saving activities was more efficient than material purchases in improving life satisfaction and decrease stress. This applied across different countries, careers, and income levels.
Here are some examples of time-saving activities:
House cleaner
Grocery delivery
Dry cleaning, laundry
Lawn care
Home repair
Cooking service
Shopping service
Shorter commute (taxi vs. bus)
Moving services
Junk removal services
For example, instead of spending $125 on clothes or gadgets, you'll be happier if you spend $125 and the house is cleaned for you every two weeks. The more the activity is a chore that you dread doing yourself, the better.
This seems perfectly reasonable. I'm betting most of us have washing machines and dryers. Many also have dishwashers. That's paying money to save time. I also paid more for a house with a shorter commute. This article about "extreme" commuting (4 hours+ total every weekday) sounded quite horrible. Amazon… enough said.
I must admit, I still have a hard time outsourcing many household tasks. I don't love doing home repair, but I do like that after something breaks (and I spend a couple of hours on YouTube and trips to Home Depot), I have learned something new. I should think about what tasks I hate doing the most.
Bottom line: You can buy happiness by spending money to have more positive experiences. You can also buy happiness by avoiding negative experiences (i.e. having to spend your time on unpleasant tasks).