A lot of people are worrying about inflation or deflation in the future. The most widely used definition of inflation is the Consumer Price Index, which is published monthly by the Bureau of Labor Statistics and is based on a basket of consumer goods using price surveys from cities around the country. This takes a while, so the CPI for December would be published in mid-January.
Professors Roberto Rigobon and Alberto Cavallo at the MIT Sloan School of Management started the Billion Prices Project which, directly pulls data from online retailers from around the world. In the US, the software is tracking 550,000 items from 53 retailers. The best part – since it's all automated, the numbers are updated daily! The goal is to predict the CPI before they even announce it. You can see from the charts below that the two track reasonably well together.
Daily BPP Index vs. CPI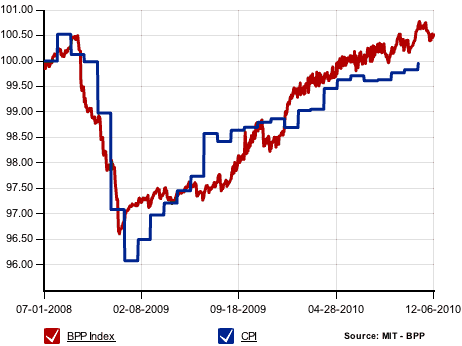 .
Annual Inflation (over last 365 days)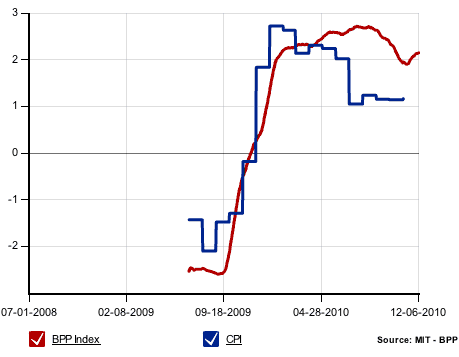 If they start to vary widely, which one should be considered inaccurate? Via the NY Times.