(Update: They are now blocking visits with my referral domain. You can view the site directly by typing in www.loyalfinancial.com.)
I received an e-mail today asking me to look into Loyal Financial Private Investments at LoyalFinancial.com and give my opinion whether it was legit or a possible scam or ponzi scheme. I found that Loyal Financial Private Group claims some of the most consistently positive returns I've ever seen on their website. Here are screenshots for posterity: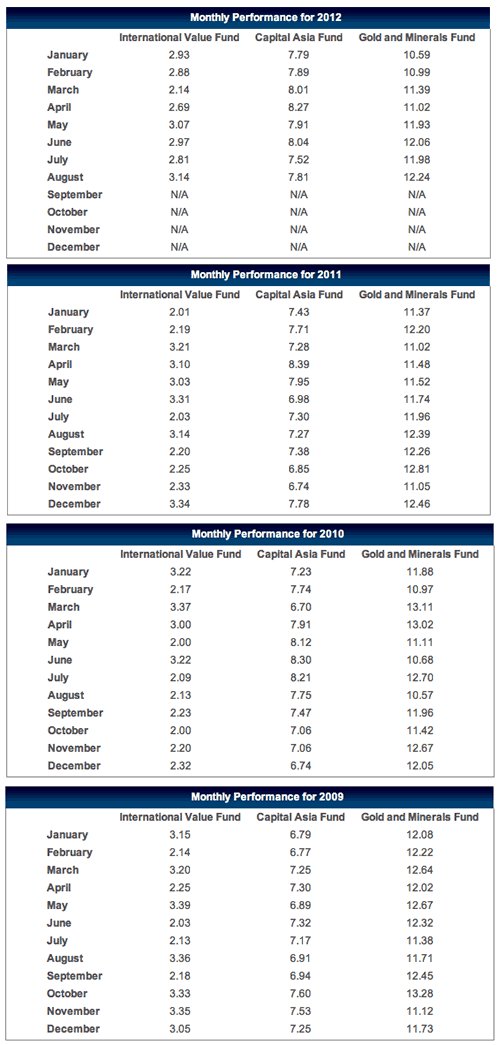 Source: LoyalFinancial.com, retrieved 9/4/12
Their website is rather bare with no listing of their top executives, and a quick search reveals that their mailing address – 919 Centre St. NW "Suite 153" in Calgary – is the address of a UPS Store mailbox that costs about $20 a month to rent out. The Canadian affiliation makes it confusing as there is also a Canada Loyal Financial, and suggests that they are outside the jurisdiction of the SEC (although I'm sure there is a Canadian equivalent). I can't speak as to any illegal activity because I know nothing else about this company. However, based on the above factors, I would be very, very, very careful before sending any money to this firm.