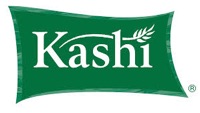 Here's another class action settlement involving a popular food which may affect you. Kashi and Kelloggs settled a lawsuit claiming that they mislabeled products as "all natural" or "nothing artificial". As usual, they don't admit wrongdoing but they are removing "all natural" claims from their products that contain GMO ingredients.
You qualify if you purchased any one of the Kashi products listed here [pdf] between May 3, 2008 and Sept. 4, 2015 (for personal or household use). Kashi makes a lot of stuff besides cereal (GoLean bars, TLC bars, Kashi pizza, Heart to Heart).
You must be a resident of the United States, but you can't be from California (separate lawsuit).
If you DO NOT have receipts proving your purchase, you can still file a claim for 55 cents per item, for up to 50 items ($27.50 max total).
If you DO have store receipts, you can get back your purchase price with no limit. If you bought Kashi online, definitely search your e-mails or Amazon/store accounts.
You must certify under oath that your claim is truthful.
Here is the online claim form, which you must submit by January 19, 2016.