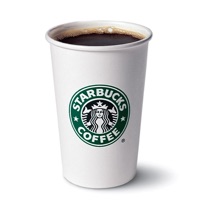 Ting.com has a limited-time promotion offering AT&T customers a free cup of coffee (in the form of a free $5 Starbuck gift card) if they check their phone compatibility with Ting. You'll need your AT&T phone's IMEI and your phone number. Limit of one $5 coffee gift card per email address and per active AT&T device checked. Says you should enter by 10/22 but it could end earlier.
Ting mobile service is a simple idea that is saving people a lot of money on their monthly cell phone bills. Check your AT&T phone to see if it will work on Ting and we'll give you a $5 Starbucks gift card,
no strings attached.
I've reviewed Ting before, so you may know they are an MVNO for both Sprint and T-Mobile that works on a pay-only-for-what-you-use basis. With a referral link (that's my parents phone), new customers can get free $25 in Ting credit towards your phone bill.
But hey, if you have an AT&T phone, why not pick up that cup of coffee? Smartphone users can usually find their IMEI under phone settings very quickly.