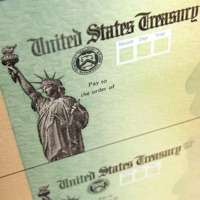 The American Rescue Plan Act (ARPA) of 2021 "enhances" the Child Tax Credit, increasing it to up to $3,600 for each child under 6 and $3,000 for each one under age 18. Eligible parents will receive half in advance via direct payments spread out equally over the last 6 months of 2021 (starting July 15th). The other half will be received when you file your tax return. This breaks down to:
For each qualifying child under age 6, six monthly payments of up to $300 each ($1,800 total, half of $3,600).
For each qualifying child over age 6 and under age 18, up to six monthly payments of up to $250 each ($1,500 total, half of $3,000).
The IRS released the following new tools to help you manage this process:
Child Tax Credit Update Portal. This one requires authentication of your identity. Although the initial button says "Unenroll me", which is a bit scary-sounding, it really just helps you manage the tax credit. You'll be able to see your history of payments as well.
Child Tax Credit Non-filer Sign-up Tool. If you did not file a 2020 tax return, this tool may help you get these payments.
These advance payment amounts begin to be reduced if your modified adjusted gross income (MAGI) exceeds:
$150,000 if married and filing a joint return or if filing as a qualifying widow or widower;
$112,500 if filing as head of household; or
$75,000 if you are a single filer or are married and filing a separate return.
Kiplinger has a calculator if you're that phase-out area. You may still be eligible for the "standard" child tax credit when you file your 2021 tax return. These tax credits are now also fully refundable, which is important for those with lower incomes that can't fully take advantage of these tax credits otherwise.
It's quite likely you won't need to use any of these tools, although I still used them to confirm our eligibility. For most households, the payments will automatically be sent to the bank account and/or address used for your previous tax returns. Just be on the lookout around July 15th, 2021. These tools are meant for those that don't file tax returns, their tax situation has changed significantly since their last return, or otherwise need help updating how their payments are handled.
Also: Expanded Child and Dependent Care Tax Credit. A reminder that there is also an increased tax credit towards childcare/dependent care for 2021.
For 2021, now worth up to $4,000 for one qualifying individual or $8,000 for two or more. More expenses are eligible, at a higher percentage. The net increase in value could be worth up to $5,900 (see chart below).
Now fully refundable.
Qualifying children are under the age of 13 for the entire year.