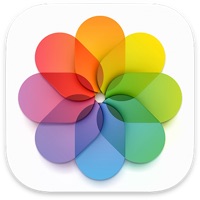 As an iPhone user, I store nearly all of my precious photos on their iCloud service. I used to backup my photos on Google Photos since they offered free unlimited storage at "high" quality, but Google announced it will stop offering this feature on June 1, 2021. After 6/1/21, all photos will count towards your overall storage limit (15 GB free). However, all photos uploaded before 6/1/21 will be grandfathered in and will not be counted towards your storage limit.
New iCloud to Google direct transfer tool. This means I have one last chance to make a free backup snapshot of my current iCloud photos. Uploading via app was taking forever, so thankfully Apple just released a new tool that promises to directly transfer all of your iCloud photos over to your Google Photos account. There are some limitations, but here are the directions from Apple Support:
1. Sign in with your Apple ID at privacy.apple.com.
2. Select Transfer a copy of your data.
3. Follow the prompts to complete your request.
iCloud bulk download to local physical drive. In addition, you use the same data privacy tool to download all of your iCloud photos directly onto your computer (or external hard drive) as one huge file. Look for "Get a copy of your data". It takes them a few days to put it together, but then the download should be much faster than on a photo-by-photo basis. I don't have enough space to store all my photos on my laptop, but USB flash drives are cheap enough now that I think it's worth it to create a physical backup copy annually and just leave it in my safe deposit box or safe.
Amazon Prime membership = unlimited cloud photo storage. Something like 2/3rds of all online shoppers have an Amazon Prime membership. If you have an Amazon Prime membership, Amazon Photos will include unlimited photo storage at full resolution. (They only store up to 5 GB of video.)
Amazon Photos offers unlimited, full-resolution photo storage, plus 5 GB video storage for Prime members. All other customers get 5 GB photo and video storage. Securely store, print, and share your favorite photos from the Amazon Photos app. Keep your memories close at hand on devices like Fire TV, Echo Show, and Amazon Fire tablets. Backup your photos to the cloud. Once you save your pics to Amazon Photos you can safely delete them from your device to free up space.
I admit, Apple got me with iCloud and I also pay for their service. I still back them up elsewhere though, as I don't want to risk losing any sentimental photos. I try to buy discounted Apple gift cards whenever available, and then load them to my Apple account.