Here's an interactive chart from the NY Times of how various groups of people spend their time over the course of a day.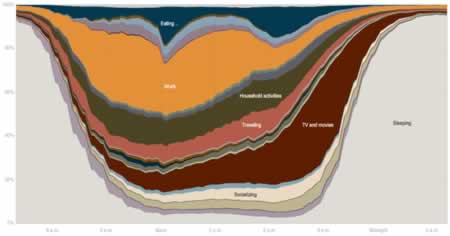 Like many of you, I have fond memories of college. Here's one reason why; The pie chart below shows the average full-time college student spends their day.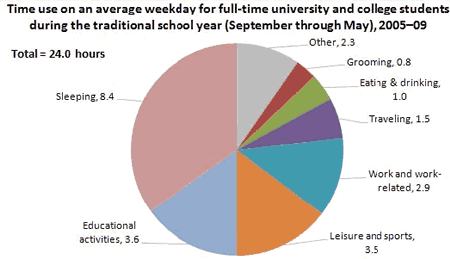 "Educational activities" only take up 4.5 hours a day (including studying!), and even if you add in work it totals only 6.5 hours a day. This paper says this is over 30% less than a few decades ago.
Full-time students allocated 40 hours per week toward class and studying in 1961, whereas by 2003 they were investing about 27 hours per week.
While college is more cush, like we discussed before tuition is growing more expensive at an alarming rate. And even while people say "tuition bubble", this chart shows that it's been going on consistently for a long time. Hat tip to Economix blog.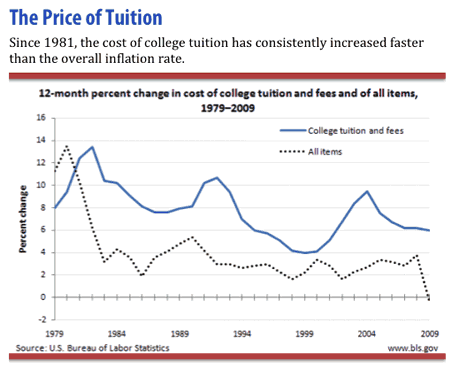 So it seems, we are either getting a lot less education for our money, or we're just getting charged more for giving them more amenities for their paid vacation, or both. At this rate, my kids will just download course material directly into their brains from iTunes, spend the rest of the four years on vacation, and college will cost a full decade's worth of income. That $100 auto-investment into a 529 just ain't gonna cut it…