If you've walked by your neighborhood Starbucks recently, you may have noticed this new sign on the door: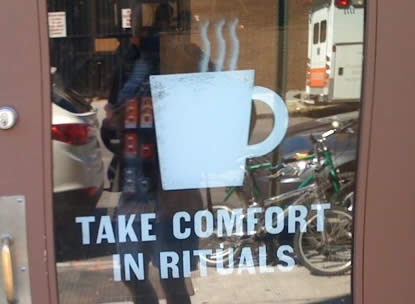 I guess I was cranky – coffee withdrawal? – but I immediately blurted out:
"Translation: Even though you probably can't afford it and may even be unemployed, please continue buying your $4 coffee."
Too harsh?
Photo credit to timstock via Flickr.