I definitely feel for prospective homebuyers in the current market. My parents are one of them, looking for a place in retirement. According to Redfin and Mortgage News Daily, we currently have low inventory (partially due to people with sub-6% mortgages), sticky high prices (both asking and actual sales), and the highest mortgage rates in a long time, all of which are combining to create the highest ever mortgage payment required to purchase the median-priced home.
It's especially bad if you've been searching for a while, perhaps passing on certain purchases while things just keep getting more out of reach (even as you seemingly keep compromising on what you "need"). My parents have widened their geographic search area, lowered their size requirements, and of course raised their spending budget.
These charts have handy color-coded years, which only heightens the potential regret.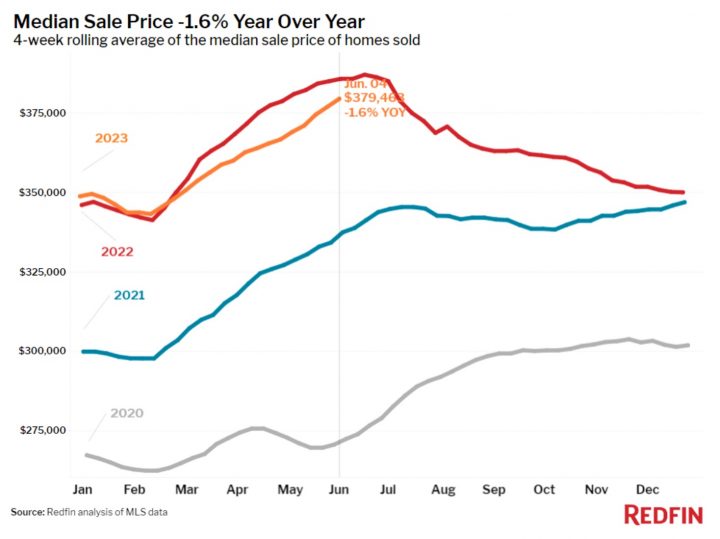 Here are 30-year fixed rates over the past 5 years.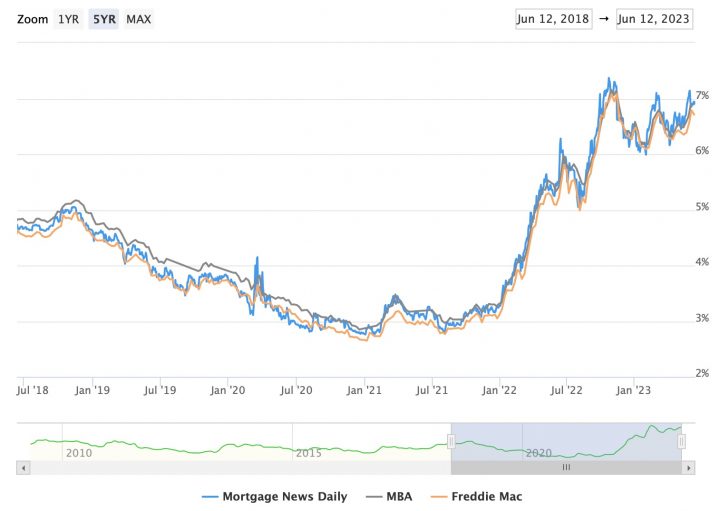 I'm definitely surprised that the monthly payment has gone up roughly 15% in the last year alone – I don't even want to calculate the change from 2020 or 2021…